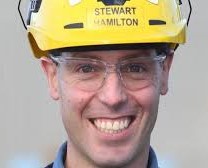 Today 10:00am - One of New Zealand's biggest greenhouse gas emitters is closing operations in New Zealand, potentially cutting the country's missions by more than 1.5 million tonnes a year.

Today 10:00am - New Zealand carbon prices are at a new high – but sellers are still not coming to the party.

Today 10:00am - Applications to remove tree-weeds without incurring a carbon liability are now open.

Today 10:00am - Ten years ago, heavy-emitting industries became eligible for free carbon credits for the first time. New Zealand Steel was the biggest beneficiary that year, receiving nearly half a million NZUs.

Wednesday - The Government has unveiled a plan for the primary sector that includes a substantial switch to regenerative agriculture.

Wednesday - Environment Court head Judge Laurie Newhook will oversee the resource consent fast-tracking process under special covid-19 recovery legislation.

Wednesday - By PETER GRIFFIN | New Zealand's discarded jumble of unwanted electronic devices equates to around 97,000 tonnes of e-waste a year. How much of it is recycled?
---
Wednesday - Ten years ago, a European government was buying New Zealand forestry units – but the details were under wraps.
Wednesday - Parliament's Finance and Expenditure Select Committee today considers proposals to tighten up regulation of financial markets.
Tuesday - A push to cut greenhouse gas emissions from the construction sector will inevitably lead to more wood in buildings, forest owners say.
Tuesday - The livestock sector is being singled out in new research for hugely increasing global nitrogen pollution.
Tuesday - If you're looking for pioneering carbon dealer Nigel Brunel outside trading hours, chances are you'll find him somewhere around Auckland on his bike.
Tuesday - Spot NZUs opened at $32.20 bid and $32.35 offered on CommTrade this morning after last fixing at $32.25.
Tuesday - A petition calling for decisions about spending for the covid-19 pandemic economic recovery to be governed by sustainability principles goes before MPs tomorrow.
Tuesday - Ten years ago, Parliamentary Commissioner for the Environment Dr Jan Wright was warning that giving free carbon credits to large industrial companies would undermine the Emissions Trading Scheme.
Monday - New Zealand's only cement producer is calling on local and central authorities to help it persuade the construction sector to accept lower-emissions cement.
Monday - Prime Minister Jacinda Ardern is hinting at a major announcement on renewable energy.
Monday - The Environmental Defence Society is taking the operator of the Bluff aluminium smelter – one of the country's largest emitters of greenhouse gases - to court over waste dumped in the old paper mill...
Monday - Ten years ago, the first wave of emitters was entering the Emissions Trading Scheme.
---