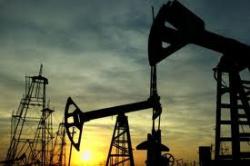 Friday - By ALEX KIRBY, London.- Europe has the technology and the raw material to make a big cut in the amount of oil its transport uses, researchers say - but it will fail to reap the benefits on offer unless the European Union comes up with more radical policies.

21 Feb 14 - By THOMAS BRAUNL. Cars are the second most expensive investment after the family home, a status symbol and, in some cases — just visit a major motor show — a love affair.

7 Feb 14 - Several of the largest international oil companies, along with other major companies, are taking the prospect of international carbon pricing seriously, writes BARRY NAUGHTON.

20 Dec 13 - The High Court has dismissed Greenpeace's challenge to the EPA's decision over Anadarko's oil exploration in the Taranaki Basin.
20 Dec 13 - Seven "green" aviation routes have been introduced across Asia Pacific.
20 Dec 13 - A second truck stop is to sell Z Energy's low-emissions diesel additive.

6 Dec 13 - The NXT Fuels biofuels refinery project could be a breakthrough for the industry, says fuel retailer Gull New Zealand.
---
29 Nov 13 - An motoring organisation has earned national recognition for leading the way with energy-efficient buildings and cutting carbon emissions in Australia.
22 Nov 13 - New Zealand is moving to intelligent transport.
25 Oct 13 - Toyota dealers throughout New Zealand say business has increased since they went green and cut electricity consumption by more than a million kilowatts.
18 Oct 13 - The United States biodiesel industry is on pace to produce more than the 1.28 billion gallons set under the Renewable Fuels Standard for this year.
11 Oct 13 - New Zealand could substantially cut greenhouse emissions from transport but lacks the vision to do so.
11 Oct 13 - Wellington's Public Transport Spine Study is not backed by science and should be dismissed, says an international expert in sustainability.
20 Sep 13 - A group of University of Waikato mechanical engineering students have unveiled their masterpiece – an electric car they will race 3000km from Darwin to Adelaide over six days next month.
30 Aug 13 - Production of biodiesel fell after the Government scrapped the Biodiesel Grant Scheme last year.
30 Aug 13 - New Zealand is one of the last countries in the world still building motorways as the solution to urban congestion, a visiting expert says.
2 Aug 13 - The bioenergy industry is welcoming Government support of a wood-waste-to-biofuel pilot.
12 Jul 13 - Air New Zealand is not the most environmentally friendly airline flying Australasian skies.
5 Jul 13 - BP and Coca-Cola Amatil New Zealand have joined forces with the Love NZ brand to bring forecourt recycling to the South Island.
---