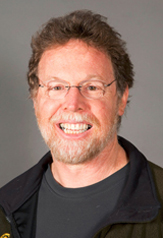 Monday - Cutting production is not the only way for New Zealand to offset agricultural emissions, says a forestry expert.

Monday - A Taupo farming operation that found a way to live within a nitrogen cap took the top award at this year's Sustainable Business Network awards.

Monday - With the food system accounting for up to a third of global greenhouse gas emissions, anything that reduces its impact will make a big difference to the climate.

16 Nov 15 - The effects of climate change mean the topsoil that gives the US its agricultural strength is now in danger of being blown away.
2 Nov 15 - Agriculture should be left out of the Emissions Trading Scheme until other countries act on biological emissions, says New Zealand First leader Winston Peters.
2 Nov 15 - Global warming, increasing aridity and rapidly expanding human population will lead to drylands covering half of the Earth's land surface by the end of this century.

27 Oct 15 - Climate Change Minister Tim Groser has confirmed that it was fear of an international backlash that stopped the Government splitting agricultural emissions from other emissions in New Zealand's post-2020 emissions reduction target, despite strong pressure from Treasury.
---
27 Oct 15 - Half the Bank of New Zealand's customers expect the economy to be affected by climate change, says chief executive Anthony Healy.
19 Oct 15 - The world is watching as refugees flood into a Europe unprepared for the new arrivals.
12 Oct 15 - French wine lovers have always taken their soil very seriously. But now the country's government has introduced fresh reasons for the rest of the world to pay attention to their terroir.
12 Oct 15 - Nepali farmers find environmentally friendly cultivation methods increase yields – and also help them adapt to rising temperatures and increasingly erratic rainfall.
5 Oct 15 - This article is not about how to prevent ants from eating your sandwich on a picnic. But it is about mankind's greatest competitor for our global food resource: insects.
28 Sep 15 - Agricultural emissions can be cut without affecting profitability, according to a former Treasury and Ministry of Agriculture and Forestry economist.
28 Sep 15 - Agriculture in New Zealand could look vastly different in 2050 from the way it looks today, a cross-party seminar on climate change heard last week.
28 Sep 15 - Politicians and the Pope are not the only ones calling for action on climate change these days. Farmers are observing changes in rainfall, temperature and other patterns in weather that have spurred...
21 Sep 15 - New Zealand came close to splitting agriculture off from its post-2020 emissions reduction target in a bid to save money, but dropped the idea amid fears of an international backlash.
21 Sep 15 - Keeping agriculture out of the Emissions Trading Scheme could cost taxpayers $13 billion between 2020 and 2030, Treasury says.
31 Aug 15 - How soil organisms cope with decaying vegetation is much less certain than climate models suppose, researchers say, and carbon emission estimates may be wrong.
17 Aug 15 - A British government scientific panel says increasingly frequent heat waves, droughts and other extreme weather threaten more – and more severe – global food crises.
---