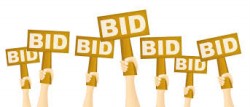 21 Dec 20 - The first Government auction of carbon credits, scheduled for March 17, will take place with a technical reserve price in place after all.

10 Dec 20 - A second regional authority is calling for non-forestry carbon sequestration like wetland restoration to earn carbon credits.

4 Nov 20 - New Zealand can have a sustainable financial system by 2030, driving environmental, social and economic prosperity, a panel of public and private-sector heavyweights says.

29 Oct 20 - Reserve Bank Governor Adrian Orr is invoking his own Pacific heritage in a new call for collective action on climate change.

15 Oct 20 - Economic growth is driving New Zealand's rising greenhouse gas emissions, a new report confirms.

15 Sep 20 - New Zealand's largest financial institutions and companies will be the first in the world to face mandatory disclosure of their climate risks.

9 Sep 20 - New Zealand is squandering opportunities to use carbon sequestered under the Emissions Trading Scheme to improve soils, says bioeconomy consultant Dr Michael Lakeman.
---
8 Sep 20 - The Government is trying to find a way to calculate the cost of the country's likely carbon debt – and is considering using revenue from the Emissions Trading Scheme to buy international carbon...
4 Sep 20 - The Government's plans for mandatory disclosure of companies' climate-change risk should be unveiled before the election.
31 Aug 20 - United Nations Secretary-General António Guterres has repeated calls for countries to increase their 2030 emissions reduction targets – and to do it soon.
20 Aug 20 - Investors looking for evidence that companies really are addressing climate risk are hiring outside experts to find it.
19 Aug 20 - Ranfurly Shield-style competition between provinces could get New Zealanders to finally cut greenhouse gas emissions, provincial local councils say.
13 Aug 20 - Parliamentary Commissioner for the Environment Simon Upton is calling for fast, orderly retreat from coastal areas vulnerable to the impacts of climate change.
11 Aug 20 - Restoration of New Zealand's wild places should count towards the country's emissions reduction targets, the Government says.
4 Aug 20 - The Government is being told banks should toughen up on lending for properties vulnerable to sea-level rise and flooding.
3 Aug 20 - The Reserve Bank should be required to take climate change into account when assessing threats to the insurance industry, the finance minister says.
29 Jul 20 - Authorities could have the power to seize land threatened by climate change under a proposed new Public Works Act-type law.
27 Jul 20 - New Zealand's primary planning law, the Resource Management Act should be scrapped and replaced with totally new legislation, the Environmental Defence Society says.
16 Jul 20 - The Climate Change Commission is under pressure from the impacts of the covid-19 pandemic and could be up to three months' late filing New Zealand's first emissions-budget recommendations.
---