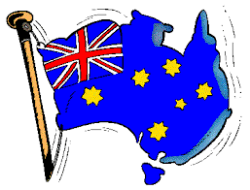 Friday - More than 150 Australian experts have signed on open letter to the prime minister, Malcolm Turnbull, demanding urgent action on climate change that matches the dire warnings coming from climate scientists.

Friday - Continents and oceans in the northern hemisphere began to warm with industrial-era fossil fuel emissions nearly 200 years ago, pushing back the origins of human-induced climate change to the mid-19th century.

Friday - Columbus, Ohio, is a mid-size city known primarily as the home of Ohio State University, not as a hub of cutting edge technology for public transportation. But that is exactly what this city of 790,000 people plans to be.

Friday - Australia's ecosystems are already showing the signs of climate change, from the recent death of mangrove forests in northern Australia, to the decline in birds in eastern Australia, to the inability of mountain ash forests to recover from frequent fires.

Friday - The world has warmed about a degree since the Industrial Revolution, and on our current emissions trajectory we will likely breach these limits within decades.

Thursday - What is so refreshing about the UN's Sustainable Development Goals is that they recognise the inherent tension between economic development and the ecology of our planet. Or so it seems.
Thursday - A group of 130 institutions that control $13 trillion of investments have called on G20 nations to ratify the Paris Agreement this year and accelerate investment in clean energy and forced disclosure of climate-related financial risk.
---
Thursday - Human activities have taken a heavy toll on our environment. But there may be some hope.
Thursday - A crack is spreading rapidly across Antarctica's fourth-largest ice shelf, hastening the loss of a massive chunk of ice, say scientists.
Thursday - A bill extending California's greenhouse gas emission targets has squeaked by in the state Assembly.
Thursday - Australia will blow its carbon budget with either the Coalition's emissions reduction targets, or those suggested by the Labor opposition, highlighting the urgent need for negative-emissions...
Thursday - With every passing year, Southeast Florida faces more pressure to adapt to climate change.
Thursday - Electrifying transportation is one of the most promising ways to significantly cut greenhouse gas emissions from vehicles, but so-called range anxiety – concern about being stranded with an uncharged...
Wednesday - This is the worst year in decades for US coal. During the first six months of 2016, US coal production was down a staggering 28 per cent compared to 2015, and down 33 per cent compared to 2014.
Wednesday - Russian military expansion in the Arctic as a result of the melting ice-cap is a potential threat to the UK, a Parliamentary inquiry has concluded.
Wednesday - Scientists have just been presented with new evidence on how tropical clouds' climate impact affects rates of global warming, and therefore need to be factored into computer simulations of climate...
Wednesday - The English village of Ashton Hayes is different in an important way when it comes to one of the world's most pressing issues: climate change.
Wednesday - A total of 91,300 electric vehicles were sold in Europe in the first six months of this year – a 21 per cent year on year increase.
Wednesday - Engineers have developed a new way to separate chemicals that could drastically cut the energy required to make fuels or synthetic polymers.
---