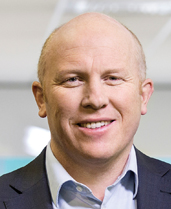 Friday - Mighty River Power says a rebranding campaign launched today reflects New Zealand's future in clean energy.

Friday - After 12 years of planning and testing, Solar Impulse has finally completed its epic voyage around the world.

Friday - The news recently followed 200 firefighters tackling a blaze in California, while this May the world watched the evacuation of more than 50,000 people from Fort McMurray in Canada.

Friday - Thirty years after atomic fallout from the Chernobyl meltdown, Ukraine is seeking investors to develop solar power near the defunct Soviet reactors.

Friday - An Italian physicist, Enrico Fermi, was the first to achieve it but just recently nuclear fission's popularity has been decreasing.
Friday - Biomass, wind and other clean sources produced a quarter of UK electricity last year, government figures show, as plant closures reduced coal's share to 22 per cent.
Friday - Currently, 40 per cent of Denmark's electricity comes from wind, and the country's target is to reach 50 per cent by 2020 and 100 per cent renewables by 2050.
---
Friday - Rio 2016 and the Brazilian Mint have shown their commitment to the environment by using sustainable resources in the Olympic Games' medals.
Thursday - The world's largest oil, coal, cement and mining companies have been given 45 days to respond to a complaint that their greenhouse gas emissions have violated the human rights of millions of people...
Thursday - Presidential candidates begin to make clear their stark differences on climate change, energy production and stem cell research.
Thursday - Military bases along the US East and Gulf coasts are at risk of losing large chunks of land as rising sea levels from climate change swamp installations from New Hampshire to Florida.
Thursday - Australia's new environment and energy minister, Josh Frydenberg, says coal will be a declining part of Australia's energy mix because of inexorable market forces – but he insists the Coalition's...
Thursday - Amazon deforestation due to soy production has fallen 86 per cent in the last decade as a result of Greenpeace's soy moratorium.
Thursday - Mesmerising new climate visuals tell the story of how emissions have stoked global warming since 1850.
Wednesday - Floods in Kapiti and Waitara last weekend show why the Government must take action over rising sea levels caused by climate change, says the Green Party.
Wednesday - The nuclear industry sees the UK as a springboard for its plans to expand in the next 20 years, especially as a pioneer in the deployment of a new breed of small reactors.
Wednesday - By TYLER SHENDRUK | Many of society's energy challenges require gigawatts of power, but many more are small – and some are entirely microscopic.
Wednesday - Solar Impulse 2 has completed the first round-the-world flight by a solar-powered aeroplane, after touching down in Abu Dhabi.
Wednesday - Last week, he said he would not honour the Paris climate agreement. Yesterday, Philippines president Rodrigo Duterte said global warming was a "top priority".
---