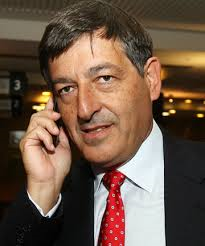 Today 9:00am - New Zealand must catch up with the movement toward sustainable "conscious capitalism" to survive in a disrupted world, says Vector chair Michael Stiassny.

Today 9:00am - What's holding Russia back from ratifying the Paris climate agreement?

Today 9:00am - Poland has demanded the EU protect its plans to build new coal-fired power plants if it wants fast-track its ratification of the Paris climate agreement.

Today 9:00am - No 4: The poles are warming twice as fast as the rest of the planet.

Today 9:00am - Chinese companies and banks are continuing to drive global coal expansion, as state owned companies backed by state loans build coal-fired power plants across the world.

Today 9:00am - More than one million people died in China from dirty air in one year, according to World Health Organisation.

Today 9:00am - It's a traditional complaint about urban life: there's never anywhere to park. But in the 21st century, do cities actually need less parking space, not more?
---
Wednesday - Scientists say that 2016 will be the year that carbon dioxide officially passed the symbolic 400 ppm mark, never to return below it in our lifetimes.
Wednesday - China is protecting itself against future food supply problems caused by climate change by buying or leasing large tracts of land in Africa and South America, a leading UK climate scientist says.
Wednesday - No 3: The year 2015 was the warmest on record, but the last record cold year was more than a century ago, in 1909.
Wednesday - INTERVIEW: Hoesung Lee was elected chair of the Intergovernmental Panel on Climate Change just one month before the landmark Paris climate talks of 2015.
Wednesday - Current greenhouse gas concentrations could warm the world 3-7deg (and on average 5deg over coming millennia. That's the finding of a paper just published in Nature.
Wednesday - Mali is the latest country to ratify the Paris Agreement – bringing the total number of countries to have ratified to 61, together responsible for 47.79 per cent of global emissions.
Wednesday - Proposed new deals would put the majority of seeds, chemicals and GM traits in the hands of three companies, deepening poverty for small-scale farmers.
Wednesday - The International Criminal Court is not known for prosecuting people responsible for huge oil slicks, chopping down protected rainforests or contaminating pristine land. But these people might now...
Tuesday - Delegates from more than 190 nations today will begin an 11-day meeting in Montreal to determine the final form of a scheme to reduce greenhouse emissions from the aviation industry.
Tuesday - Bank of England governor Mark Carney has thrown his weight behind the fledgling market in green investments to help cut carbon emissions and boost global economic growth.
Tuesday - No 2: Ninety-three per cent of the heat from humans' global warming has gone into the ocean, along with 25 per cent of the carbon dioxide.
Tuesday - Burning all the carbon in existing coal mines and developed oil and gas fields will push the world past the Paris Agreement climate limit.
---