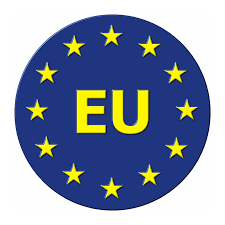 Today 10:00am - EU envoys will meet in Berlin next week for informal talks on saving the bloc's reputation as a climate leader.

Today 10:00am - Massive crewless cargo ships plying the world's oceans may sound far-fetched, but Rolls-Royce has been working on the idea for a number of years and now says it expects the first remotely controlled vessels to be in operation by 2020.
Today 10:00am - Scientists have released new data that will help planners to identify the risks posed by floods and sea-level rise.

Today 10:00am - Across the world, solar photovoltaics and wind are the dominant clean energy technologies. This dominance is likely to become overwhelming over the next few years, preventing other clean energy from growing much.
Today 10:00am - German politicians have approved a law that bans fracking, ending years of dispute over the controversial technology to release oil and gas locked deep underground.
Today 10:00am - Tax-equity investment in U.S. clean-energy projects is on track to exceed last year's record $13.1 billion despite a tepid start this year.
Today 10:00am - The Chinese economy is decarbonising fast as it has made building a clean, low carbon energy system a priority for the upcoming five years.
---
Today 10:00am - Since 2010, 66 million trees have died due to high temperatures and drought in California.
Monday - With the vote to leave the EU, the UK's future participation in the landmark Paris Agreement is now in doubt.
Monday - Britain might have voted to leave the European Union, but it mightn't necessarily have to leave the European carbon market.
Monday - Sweden just opened a test electric road of two kilometres, which allows electric vehicles to connect to an overhead system similar to light rail.
Monday - Researchers calculate the huge environmental and economic benefits to taxpayers of the trees that line many streets in California's cities and suburbs.
Monday - As the human population swells – and in the face of a changing and unpredictable climate – the demand for natural resources increases. This leads to distressing rates of deforestation to prepare land...
Monday - Berlin's parliament has voted to pull its money out of coal, gas and oil companies.
Monday - Australia's first bulk-buy programme for solar battery storage has launched, with more than 1000 people in Newcastle expressing interest and more than 500 attending a sign-up event to buy home...
Friday - The world's two primary city-led climate change and energy initiatives, the EU Covenant of Mayors and the Compact of Mayors, have announced the formation of a new, first-of-its-kind global initiative...
Friday - Oslo city council will ban cars from its city centre by 2019 as it seeks to meet a new goal of wiping out practically all of its greenhouse gas emissions.
Friday - The fossil fuel industry has spent many millions of dollars on confusing the public about climate change. But the role of vested interests in climate science denial is only half the picture.
Friday - By itself, concrete is a very durable construction material. The magnificent Pantheon in Rome, the world's largest unreinforced concrete dome, is in excellent condition after nearly 1900 years.
---