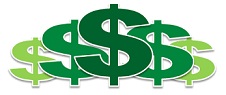 Today 11:00am - Spot NZUs were $14.95 bid/$15.10 offered on CommTrade this morning, with the last fix at $15.05.
Today 11:00am - Rex Tillerson, the boss of oil giant ExxonMobil, said cutting oil production was "not acceptable for humanity" as he fought off shareholders' and activists' attempts to force the company to fully acknowledge the impact of climate change on the environment and Exxon's future profits.

Today 11:00am - Earth is in a land-degradation crisis.

Today 11:00am - Whatever happened to energy crops? A decade ago, the UK authorities confidently expected farmers to devote swaths of land to growing the likes of short-rotation willow and poplar and perennial grasses.

Today 11:00am - With the world's population expected to exceed nine billion by 2050, scientists are working to develop new ways to meet rising global demand for food, energy and water without increasing the strain on natural resources.

Today 11:00am - The Australian Government on Friday made a low-key announcement of its new Low Emissions Technology Roadmap. To be developed by the CSIRO, it will aim to "highlight areas of growth in Australia's clean technology sector".

Today 11:00am - Squid are on the move, octopus are going up in the world, and cuttlefish have made themselves at home in a changing ocean.
---
Today 11:00am - Donald Trump has vowed that if elected president he would dismantle the Paris global treaty and maximise the production of coal, oil and natural gas.
Today 11:00am - Every reference to Australia was scrubbed from the final version of a major UN report on climate change after the Australian government intervened, objecting that the information could harm tourism.
Friday - We almost expect that any large-scale, big impact inner-city development will be a skyscraper, but for smaller cities in the UK these proposals can still appear as fairly extreme, and their approval...
Friday - More than 8.1 million people worldwide are now employed by the renewable energy industry – a 5 per cent increase from last year.
Friday - Following the recommendation of the ExxonMobil board of directors, shareholders voted against six resolutions that would have addressed climate change at the company's annual shareholder meeting in...
Friday - Farming is a dirty business – so dirty now that, according to new research, air pollution from agriculture in the form of fine particles of lung-choking dust outweighs all other human sources of that...
Friday - Governments should tax meat production in order to stem the global rise in consumption and the environmental damage that goes with it, according to a UN expert.
Friday - The latest auction in California's cap-and-trade market for greenhouse gases fell sharply below expectations, as buyers purchased just 2 per cent of the carbon credits whose sale funds a variety of...
Friday - There are solar-powered streetlights and parking meters, but no smart phones yet. Scientific American investigates why.
Thursday - Lloyd's, one of the world's biggest insurance companies, says the US government must stop providing insurance subsidies to homeowners building on flood plains and in coastal areas exposed to mounting...
Thursday - Dosing farm animals with antibiotics increases greenhouse gas emissions from cow dung, research suggests.
Thursday - If the development of international carbon markets is your idea of a good story, settle back with your headphones and listen to this.
---