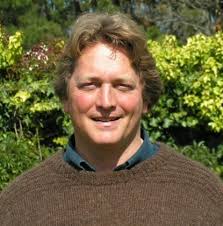 Today 11:30am - Agriculture will play its part in cutting greenhouse gas emissions to meet the "ambitious" 2030 emissions reduction target announced yesterday, Federated Farmers says.
Today 11:30am - A tender for up to a million credits that came to the market yesterday is drawing strong interest, OMFinancial says.

Monday - New Zealand should use its presidency of the United Nations Security Council to raise the issue of climate change as a security risk, the Green Party says.

Monday - If you happen to mention palm oil to most people outside of Asia you are unlikely to get a particularly positive reaction.

Monday - Although Tesla's Powerwall battery storage is likely to be a disruptive force for electrical energy systems around the world, it is not going to supplant the major forms of electrical energy storage anytime soon, and is ill-suited to storing energy over longer timeframes such as between seasons.

Monday - Climate policy is in the Australian media yet again, but this time it might be different. The set of policy principles released by the Australian Climate Roundtable are extraordinary for two reasons.

Monday - One of the much-heralded solutions to climate change which its supporters believe could enable the world to continue to burn fossil fuels looks likely to be a failure.
---
Monday - New research into how people's habits change shows that everyone benefits from car-sharing schemes − apart from car manufacturers who suffer a loss of sales.
Monday - Diatoms – tiny ocean-dwelling photosynthesisers that produce a fifth of the planet's oxygen each year – may not gulp down more carbon dioxide more enthusiastically as greenhouse gas levels in the...
Monday - * Greenhouse gas blamed for climate expulsion driving temperature rises across Pacific nations * China climate pledge inadequate on efficiency, say analysts * UN tells oil giants to stop lobbying...
Monday - The climate change crisis involves action from every country, every nation and every person, actor and environmental activist Robert Redford told the United Nations last week.
29 Jun 15 - A Dutch court has ordered the state to slash greenhouse gas emissions nationwide by at least 25 per cent by 2020, in a case that could serve as a blueprint for activists around the world.
29 Jun 15 - India's Adani Group is likely to withdraw from the $16 billion Australian coal mining project, touted as the world's largest, due to concerns over softening international coal prices, relentless...
29 Jun 15 - We are used to hearing that if everyone lived in the same way as North Americans or Australians, we would need four or five planet Earths to sustain us.
29 Jun 15 - A significant threshold has been crossed by renewable energy as analysts report that the sector's size last year reached double the level it was at just 10 years earlier.
29 Jun 15 - Australia can reduce its greenhouse gas emissions by 50 per cent below 2005 levels by 2030, according to analysis by ClimateWorks.
29 Jun 15 - Federal Environment Minister Greg Hunt, writing in the Fairfax opinion pages, has said that the now abolished carbon tax was a far more expensive way to reduce Australia's carbon emissions than the...
29 Jun 15 - Most people are aware of solar photovoltaics that generate electricity and solar panels that produce hot water. But there is another thrust of solar research: turning sunlight into liquid fuels.
29 Jun 15 - * Outcry as UK plans to privatise green bank * Climate change can destroy 50 years of health and development * Gates to invest $2bn in breakthrough renewable energy projects * Obama sets sizzling...
---