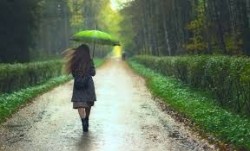 5 Apr 17 - March was wetter and warmer than usual, with parts of the North Island getting three times the usual March rainfall.

21 Dec 16 - The founder of the Unmask Palm Oil campaign and recent University of Auckland Business graduate Ben Dowdle has been awarded a Schwarzman Scholarship to China.
15 Dec 15 - Carbon News wishes its readers a happy summer break and looks forward to another positive year on the road to a carbon-free future. Carbon News will be back January 18.

13 Apr 15 - Environmental Protection Authority chief Rob Forlong is leaving.

22 Dec 14 - Carbon News wishes all of its readers an enjoyable Christmas and New Year break and a promising start to a prosperous 2015. We'll be in your inbox again on January 27 (January 26 is Auckland and Northland Anniversary Day).

14 Dec 12 - Carbon News wishes all of its readers a happy time at Christmas and hopes that they are looking forward to a new year with hope. This is the last edition for this year. We'll be back on January 18.

14 Dec 12 - E-mail (mailto:subscriptions@carbonnews.co.nz) to arrange instant full access for all executives at your organisation. No log-in needed. Includes full access to our archive of more than 6000 stories.
---