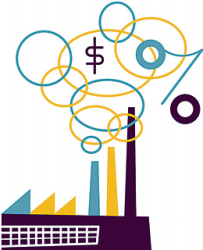 21 Dec 16 - Carbon closes the year nearly twice the price it was fetching this time last year.
21 Dec 16 - A New Zealand MP is challenging United States president-elect Donald Trump to come to the Pacific and see the impacts of climate change for himself.

21 Dec 16 - The founder of the Unmask Palm Oil campaign and recent University of Auckland Business graduate Ben Dowdle has been awarded a Schwarzman Scholarship to China.

20 Dec 16 - Government officials are talking about the potential impact of carbon exposure on investments.

20 Dec 16 - A year is a short time in science but a lot happened in 2016.
19 Dec 16 - Labour Party leader Andrew Little says he's backing the low-carbon economy as the future for New Zealand.

19 Dec 16 - The climate portfolio is now held by the deputy prime minister – the highest ranking it has ever had in New Zealand.
---
16 Dec 16 - A rapid increase in global methane emissions could put New Zealand under renewed international pressure to cut greenhouse gas emissions from agriculture.
16 Dec 16 - Hybrid cars have been brought into the voluntary greenhouse gas report regime for the first time.
15 Dec 16 - Climate-related financial disclosures should be part of the public reporting of companies, a major new report says.
15 Dec 16 - The Government's plan to cut the emissions intensity from industrial heat generation by 1 per cent a year is just business as usual, and will do little to achieve New Zealand's Paris Agreement...
15 Dec 16 - Andrew Caseley is to head the government's Energy Efficiency and Conservation Authority, after the person who got the job turned it down.
14 Dec 16 - This year is set to be New Zealand's hottest on record, confirming the long-term trend of global warming and prompting calls for tougher action to cut greenhouse gas emissions.
14 Dec 16 - Last month's 7.8 earthquake will delay the publication of New Zealand's next Greenhouse Gas Inventory.
14 Dec 16 - A proposed national strategy to convert industrial heat processes to renewable energy is being welcomed by the sector.
13 Dec 16 - The Government has unveiled plans to cut the emissions intensity of the country's industrial sector by 1 per cent a year.
12 Dec 16 - A proposal to make the Government report on environmental and social progress alongside economic performance is to go before Parliament.
12 Dec 16 - Spot NZUs opened today at $17.55 bid and $17.70 offered, after last fixing at $17.60.
9 Dec 16 - An international economist is in New Zealand preparing a report on how the country can cut all greenhouse gas emissions by 2050.
---