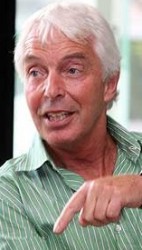 Friday - The Government's plan to get 64,000 electric cars on the road by 2021 will cut New Zealand's greenhouse gas emissions by just 0.01 per cent.

Friday - Transport Minister Simon Bridges says his electric-vehicle policy will remove barriers that have prevented businesses and households switching to electric vehicles.

Friday - Politicians are fond of talking up electric vehicles, but not many of them are putting their money where their mouths are.
Thursday - The world's largest express transportation company, FedEx, is pioneering the use of sustainable aviation fuels through a new partnership which will see millions of gallons of biofuel produced from waste wood biomass.
Wednesday - The Government will unveil its electric vehicle policy tomorrow.
Wednesday - Higher carbon prices and clear government policy are two of the measures needed to get New Zealanders to switch to electric cars, the Royal Society says.
Tuesday - The Ontario government has moved to reassure the auto sector that it considers the industry crucial to the province's economy amid a controversy stirred up by a draft action plan on climate change and comments critical of auto companies and executives by Environment Minister Glen Murray.
---
Monday - VW and Shell have united to try to block Europe's push for electric cars and more efficient cars, saying biofuels should be at heart of efforts to green the industry instead.
Monday - Crewless ships would use up to 15 per cent less fuel, engineers estimate, and could be running by the end of the decade
29 Apr 16 - The German Government has reached a deal with automakers to jointly spend $1.4 billion on incentives to boost sluggish electric-car sales.
27 Apr 16 - Using biodiesel in transport will increase polluting emissions by 4 per cent, the same as putting an extra 12 million cars on the road in 2020, EU green campaigners have said.
27 Apr 16 - Claims by the UK Government that it is "leading the push" for greater emissions testing in diesel cars have been branded as "misleading", after a government investigation revealed that some vehicles...
26 Apr 16 - Volvo Cars, the premium car maker, has announced that it aims to sell a total of up to one million electrified cars by 2025.
26 Apr 16 - The global shipping fleet should be cutting its fuel use 20 per cent a decade, according to a coalition of 15 business leaders.
21 Apr 16 - New Zealand's largest bus company is going electric in a move that will save Wellington's beloved trolley buses – albeit without the overhead wires.
21 Apr 16 - Between Dutch plans to ban sales of petrol cars from 2025 and the rapid rise of car-sharing, the automotive industry faces some big challenges.
20 Apr 16 - Dutch politicians have voted through a motion calling on the country to ban sales of new petrol and diesel cars starting in 2025.
20 Apr 16 - A deal to slash aviation emissions later this year risks being blown off course unless it overcomes major differences between wealthy and developing countries.
19 Apr 16 - After four years of steady growth, US plug-in electric car sales were essentially flat last year. However, in other parts of the world, it was a different story.
---