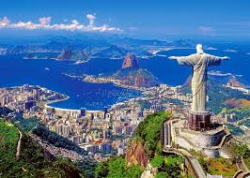 29 Nov 18 - Brazil has withdrawn its offer to host the COP 25 UN climate summit next year, citing budgetary constraints and the transition to a new government.

16 Oct 18 - The IPCC 1.5deg report wasn't strong enough and downplayed the full extent of the real climate threat, some scientists believe.

11 Oct 18 - US President Donald Trump says he 'will be looking at' the UN report warning that unprecedented changes are needed to avoid extreme heat, floods and poverty.

10 Oct 18 - Five reports and an agreement ... the IPCC has been raising the climate alarm for 30 years.

9 Oct 18 - By NICHOLAS STERN | The authoritative new report by the Intergovernmental Panel on Climate Change sets the world a clear target.

8 Oct 18 - The International Panel on Climate Change's 1.5deg report delivers a wake-up call for two of New Zealand's biggest industries – agriculture and tourism.

8 Oct 18 - Keeping global warming to no more than 1.5deg is possible and sensible, but it will not be easy, the International Panel on Climate Change says.
---