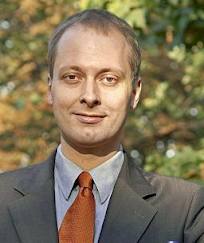 Friday - Europe's plan to decarbonise its economy by 2050 could be turned on its head at a high-level meeting today.

Friday - The world will run out of fresh water unless greater efforts are made to reverse current trends, the United Nations warns.

Friday - The European Parliament has approved a non-binding resolution calling for a mandatory EU-wide share for renewables for 2030, but failed to set the target in the 40-45 per cent range.

Friday - New research shows that the vast majority of scientists believe in anthropogenic climate change.

17 May 13 - South Korea is preparing to introduce the world's most ambitious emissions trading scheme, potentially paving the way for carbon costs as high as $90 a tonne for many of the country's key industries.
17 May 13 - It's time for China to adopt tighter laws and more regional efforts to fight air pollution through market mechanisms such as the carbon trading system, says an American expert.

17 May 13 - A stepped-up coordinated response is needed to fend off the impacts of climate change after the world's carbon-dioxide concentrations surpassed their highest level in four million years, says the United Nations.
---
17 May 13 - Europe faces a 'lost decade' of climate and energy policy inaction between 2020-2030, says a new report.
17 May 13 - Students and alumni of Oxford University have protested at the opening of a new lab in its Earth sciences department that is funded with €7 million from the Shell oil company.
10 May 13 - The expanding market for low-carbon and environmentally friendly products will create huge new opportunities in an increasingly interconnected world, says the United Nations.
10 May 13 - A strategy aimed at promoting green infrastructure and putting natural processes at the heart of its spatial planning has been adopted by the European Union.
10 May 13 - A 2015 tax cut in Australia associated with the carbon trading scheme will not go ahead because of the drop in the carbon price in Europe.
10 May 13 - European bans on fracking for shale gas could face lawsuits under a far-reaching investment clause in a draft Canada-EU Trade Agreement (CETA) treaty.
10 May 13 - The World Meteorological Organisation says there are now "clear" and "worrisome" signs that climate change is taking place.
10 May 13 - Prince Charles has attacked corporate lobbyists and climate change sceptics for turning the Earth into a "dying patient", making his most outspoken criticism yet of the world's failure to tackle...
3 May 13 - For the first time in human history, concentrations of carbon dioxide this month could rise above 400 parts per million and remain there for sustained lengths of time.
3 May 13 - Coal investors could suffer heavy losses in the future as carbon assets are frozen by regulators to achieve global warming targets, a new research report has found.
3 May 13 - The Asia-Pacific region must boost its resource efficiency or risk losing ground in lifestyle, economic growth and environmental sustainability, says a new UN report.
3 May 13 - Twenty-two out of 29 states in India have failed to meet their renewable energy targets, says a new report.
---