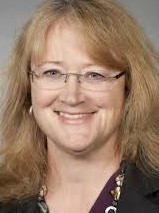 Monday - The oil industry is about to be told that voluntarily putting a $250-a-tonne carbon charge on its products will make it profitable and ensure its future in a low-carbon world.

Monday - The mining sector is positioning itself as part of the solution to climate change, as protesters gear up to disrupt the industry's annual gathering this week.

Monday - Got an idea to save the world? It might just qualify for support under a new billion-dollar scheme.

Monday - Ten years ago, the Climate Leadership Forum set up by Helen Clark's Labour Government and led by The Warehouse founder Sir Stephen Tindall lost its bid to keep working under John Key's National Government.

Friday - Companies in New Zealand could face compulsory climate-risk disclosure through new accounting standards.

Friday - Submissions on the zero-carbon bill are open.

Friday - Ten years ago, forestry consultant Roger Dickie was warning that it would take years for the forestry sector to recovery from policy uncertainty over the Emissions Trading Scheme.
---
Thursday - The gap between New Zealand's international emissions reduction pledge and what it plans to do at home is big enough to drive an electric bus through.
Thursday - Ten years ago, in the United States, legislation to cut greenhouse gas emissions from power plants by 80 per cent and to introduce a cap-and-trade scheme on emissions was making its way through the...
Wednesday - The Government's zero-carbon bill is off for public consultation with some big questions hanging over it.
Wednesday - New Zealand's political elder statesman on climate change is warning of a potential gilets jeune-style backlash against the costs of climate action.
Wednesday - Ten years ago, the National Government disbanded a group set up to promote electric cars and other forms of transport using renewable energy.
21 May 19 - National Party MPs are meeting this morning to decide whether they will support the Government's zero carbon bill.
21 May 19 - Ten years ago, the Government was giving $760,000 to a consortium planning to "extract" energy from waves.
20 May 19 - New Zealand is leading a push to use nature to avert a climate catastrophe.
20 May 19 - By MICHELLE CAIN | A separate target for methane from sheep and cattle has been painted as a sop to farmers; on the contrary, it puts the onus on the sector to curb warming.
20 May 19 - Ten years ago, the forestry sector was warning that New Zealand was making no progress in cutting greenhouse gas emissions and was calling for schemes to increase planting.
17 May 19 - The Government is exposing the country to significant risk by delaying changes to the carbon pricing regime, says one of the architects of the Emissions Trading Scheme.
17 May 19 - The latest round of changes to the Emissions Trading Scheme were announced last night, including tougher penalties for failing to surrender credits, the release of details about emissions levels from...
---