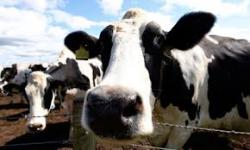 17 Apr 14 - Agriculture greenhouse emissions have nearly doubled over the past 50 years and may increase by another 30 per cent by 2050, according to new estimates from the UN Food and Agricultural Organization.

17 Apr 14 - Seriously tackling New Zealandís emissions requires the use of carbon to be budgeted for in the same way the nation budgets for government spending.

17 Apr 14 - New Zealand's latest Greenhouse Gas Inventory submitted to the UN confirms Nationalís policies are driving climate change, the Green Party says.

17 Apr 14 - The latest climate crisis report from the United Nations emphasises the need for a truly global agreement in 2015 to ensure efforts to cut greenhouse gases are effective, says Minister for Climate Change Issues Tim Groser

17 Apr 14 - A long-awaited United Nations report on the mitigation of climate change released this week shows that all countries must act swiftly and boldly to reach a global, ambitious and legal climate agreement in 2015, says the United Nations.

17 Apr 14 - For the first time, the IPCC has addressed the ethical, as well as technical, issues of reducing greenhouse emissions.

17 Apr 14 - * IPCC report: Bet your house on low carbon energy growth * Coal main energy source for 'decades and decades', says Australian minister * Watch episode one of Years of Living Dangerously * British biofuel firm switches jobs and investment to US * Formula E partners to reduce championship CO2 emissions
---
17 Apr 14 - As global temperatures rise, more than one third of the land surface might become more arid.
17 Apr 14 - Cool, green roofs and walls are the hottest property trend in Sydney - from bars to office blocks, apartments and swimming pools.
17 Apr 14 - More than 76,600 people could become employed by green transportation businesses, and 10,000 lives would be saved, if major European cities adopted Copenhagen's bicycle sharing system, says a new...
17 Apr 14 - Five M'ori agribusiness projects worth more than $2.1 million have been approved by the Government.
17 Apr 14 - Westpac international carbon update:
11 Apr 14 - By PATTRICK SMELLIE.- Mining industry lobbyist Straterra is calling for improved administration of New Zealandís environmental and minerals regulations and wants the low-impact activities of mineral...
11 Apr 14 - By MATHEW CURRELL.- This week's court ruling on the future of the $A6.4 billion Alpha coal project in Queensland - set to be one of the biggest coal mines in the world - is of major significance for...
11 Apr 14 - Ship transport is energy efficient, but it is also a significant source of emissions because of the globalised world huge transportation needs. In large measure, these vessels are powered with...
11 Apr 14 - By KIERAN COOKE.- Thereís Harrison Ford in the jungles of Indonesia, investigating deforestation and the plight of orangutans. Thereís Arnold Schwarzenegger, battling wildfires in California, Don...
11 Apr 14 - A global agreement for the educational market has been secured for the New Zealand film Thin Ice Ė the Inside Story of Climate Science.
11 Apr 14 - By TIM RADFORD.- US scientists have a new green solution to urban construction: chop down trees and use the wood for buildings.
11 Apr 14 - * UK green bank invests £460m in offshore windfarms * Climate action only way to grow economy, says Unilever * Toyota launches world-first metal recycling scheme * Climate change worries Chinese...
---