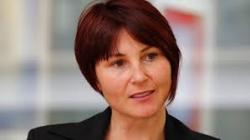 20 Apr 15 - New Zealand has a new Secretary for the Environment.

20 Apr 15 - Australia's second-largest power company says it will close its coal-fired power stations by 2050 and concentrate on developing renewable energy.

20 Apr 15 - A $2 trillion group of investors have asked regulators to force oil and gas companies to provide more disclosures about climate-related risks to their businesses.

20 Apr 15 - The almost 600 environmental groups that hold tax-deductibility status in Australia are being scrutinised by a Federal Government inquiry, with reports that more than 100 of them face being struck off the list.

20 Apr 15 - The cost of batteries is one of the major hurdles standing in the way of widespread use of electric cars and household solar batteries.
20 Apr 15 - One of the common concerns about plastic packaging is that it is generally non-biodegradable and will persist in the environment for extremely long periods of time once thrown away.

20 Apr 15 - * Dutch government facing legal action over failure to reduce carbon emissions * US greenhouse gas emissions spiked 2 per cent in 2013 * Brazil to offer ambitious climate plan with more renewables * Brompton Bicycles Ė the unfolding saga of a two-wheeled success story
---
20 Apr 15 - Solarcity and Infratec Renewables have been awarded a $780,000 contract to build 170kW of solar photovoltaic arrays across two government-owned buildings in Funafuti, Tuvalu.
20 Apr 15 - The annual Keep New Zealand Beautiful drink bottle recycling scheme will see nearly $180,000 injected into community initiatives across the country, to educate and encourage people to recycle more,...
13 Apr 15 - Carbon dioxide levels might be soaring, and governments might be slow to reduce fossil fuel emissions and contain climate change, but the smart money could nevertheless be going into renewable...
13 Apr 15 - Itís the most famous taxi in the world and a British icon, rivalling the Queen and red pillar boxes for global recognition. Now thereís a battle to make Londonís black cabs greener.
13 Apr 15 - Environmental Protection Authority chief Rob Forlong is leaving.
13 Apr 15 - A state-of-the-art British plant designed to re-use spent nuclear fuel so as to cut greenhouse gas emissions is to close after years of what its critics call ďcommercial and technical failure.Ē
13 Apr 15 - A taxic algae outbreak last year in Ohio's Lake Erie shut down the water supply for almost half a million people in Toledo and the surrounding suburbs.
13 Apr 15 - A new fishing method with the potential to revolutionise the New Zealand fishing industry, boosting earnings and improving sustainability is proving itself, says a government-industry joint venture...
13 Apr 15 - * Former UN climate chief defends coal finance * US carbon emissions set to fall to lowest level in two decades * Bloomberg pours $30m more into fighting coal * Top development banks agree...
13 Apr 15 - Revival of traditional rainwater harvesting has transformed the driest state in India, and could be used to combat the effects of climate change across the world.
13 Apr 15 - Most world leaders seem to believe that economic growth is a panacea for many of societyís problems.
7 Apr 15 - The United States' formal submission this week of its intended post 2020 climate target raises several questions for this yearís global climate talks.
---