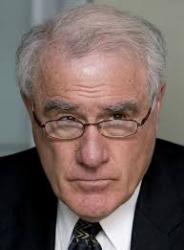 Friday - Politicians too afraid of losing votes to talk about climate change are sentencing humanity to catastrophe, says former Prime Minister Sir Geoffrey Palmer.

Friday - New Zealanders' love affair with cars and cows has pushed our greenhouse gas emissions up by 25 per cent.

4 Apr 14 - NEW ZEALAND is working on ways to link with emerging carbon markets in Korea and Thailand.

4 Apr 14 - NEW Act Party leader Jamie Whyte says that businesses have no obligation to the environment.

28 Mar 14 - CRITICAL issues which threaten New Zealand's 100% Pure positioning will be addressed by planners at a conference in Queenstown next week.

21 Mar 14 - Maori Party co-leader Tariana Turia has weighed into the row over low carbon prices, describing the loss of value of credits given to Maori in Treaty of Waitangi settlements as a breach of human rights.

21 Mar 14 - The Australian Government's bill to scrap that country's carbon tax has been thrown out of the Senate, prompting speculation that a double dissolution could be looming.
---
21 Mar 14 - The Prime Minister has been talking about the environment with his Chinese counterpart.
21 Mar 14 - Hold up the trophy. Open the champagne. Climate scientists have easily won the game. According to a recent study, when it comes to the accuracy of forecasts and projections, the climate side is much...
21 Mar 14 - More collaboration is needed to deal with the country's burgeoning urban growth issues, says a new report by the New Zealand Planning Institute.
14 Mar 14 - Labour leader David Cunliffe has just given a speech on the future of New Zealand's economy - without mentioning clean technology and the green economy.
14 Mar 14 - There's still no word from the Government on whether it will boost carbon prices to avoid a $600 million Treaty of Waitangi claim.
14 Mar 14 - Holding the general election on September 20 could mean New Zealand doesn't have a leader in place to attend the United Nations' Climate Summit in New York.
14 Mar 14 - Is misinformation about the climate criminally negligent, asks Rochester Institute of Technology Assistant Professor of Philosophy, LAWRENCE TORCELLO.
7 Mar 14 - The Government still won't confirm that it will not auction NZUs.
28 Feb 14 - The Government might be getting ready to finally take action on dismal domestic carbon prices.
28 Feb 14 - From April buyers will know whether the NZUs they are buying come from carbon sequestration or are free units given to emitters by taxpayers.
28 Feb 14 - The Climate Change Authority's new report on emission reduction targets makes a compelling argument for Australia to go much further in cutting greenhouse gas emissions, writes CLIVE HAMILTON,...
28 Feb 14 - The idea of the "green economy goes in and out of fashion, not least because it is rarely defined and frequently misunderstood, writes PAUL EKINS, Professor of Resource and Environmental Policy,...
---