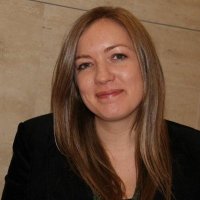 Tuesday - Emissions Trading Scheme measures protecting industries from the full impact of carbon pricing have had their day, says an organisation representing a trillion dollars worth of investments.

Tuesday - The Government is likely to face tough questioning at Waitangi this weekend over carbon prices.
Tuesday - The Emissions Trading Scheme review moves into stakeholder meetings this week.
Tuesday - The world's leaders might have been talking big on climate change in Paris in December, but our local versions have been remarkably quiet on the subject in their state-of-the-nation speeches.

Tuesday - Labour is sending a task force to the Pacific to investigate the impact of climate change on fresh water supplies.

Tuesday - Sustainable Business Council executive director Penny Nelson is leaving to work for the Government.
25 Jan 16 - ­New Zealand is unlikely to activate its conditional 2020 emissions reduction target, officials say.
---
25 Jan 16 - The Keystone oil pipeline case is the type of challenge New Zealand could face if it signs the Trans-Pacific Partnership Agreement, a new analysis shows.
25 Jan 16 - Former Prime Minister Helen Clark is calling for "fearless leadership" to get global agreements implemented – including the recently negotiated Paris Agreement on climate change.
18 Jan 16 - Just eight people and organisations have so far made submissions on the latest review of the Emissions Trading Scheme.
18 Jan 16 - Climate change is now the single biggest issue facing business, according to a new global survey.
15 Dec 15 - The first big job facing new Climate Change Minister is the review of the Emissions Trading Scheme.
15 Dec 15 - Official analysis of the environmental implications of the Trans-Pacific Trade Agreement have been released – in part.
13 Dec 15 - A new global climate change agreement has been reached, with nearly 200 countries committing to a deal described as the end of the fossil fuel era.
7 Dec 15 - The morality of New Zealand's plans to use carry-over Kyoto credits to meet its 2020 emissions reduction target is being undermined by European countries cancelling millions of their own carry-over...
30 Nov 15 - Retaining the one-for-two subsidy for emitters will cost taxpayers $400 million – and that's just at today's carbon prices, says climate law expert Simon Watt.
30 Nov 15 - Agriculture should not be treated any differently from any other trade-exposed industry, says the man who led the previous Emissions Trading Scheme Review.
24 Nov 15 - The Emissions Trading Scheme review is under way.
24 Nov 15 - Agriculture - responsible for nearly half New Zealand's greenhouse gas emissions - is not part of the Government's just-announced review of the Emissions Trading Scheme.
---