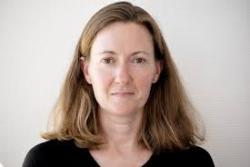 Monday - Chileís new carbon tax potentially offers New Zealand an opportunity to offset some of its own agricultural greenhouse gas emissions, says economist Dr Suzi Kerr.

Monday - Business commentator Rod Oram is putting his money where his mouth is when it comes to sustainable investment.

13 Oct 14 - The Government remains mum on New Zealandís 2030 emissions reduction target.

6 Oct 14 - The Governmentís new cabinet line-up confirms its lack of interest in climate change.

6 Oct 14 - Health professionals in New Zealand are joining an international call for action on climate change.

29 Sep 14 - The Government is being challenged to invite the leaders of the Marshall Islands, Tuvalu and Kiribati to come and tell Parliament what they think of New Zealandís climate change policies.

29 Sep 14 - Do we need a climate treaty, or could a simple political deal based on national pledges work just as well?
---
29 Sep 14 - The nature of domestic water demand is being measured.
22 Sep 14 - Scientists are calling for rapid cuts in the use of fossil fuels in the wake of data out today showing we have almost used up our fossil-fuel credit.
22 Sep 14 - New Zealandersí support for a shift to a sustainable economy is growing, according to new research from Colmar Brunton.
22 Sep 14 - New Zealanders are taking their cue on climate change from the Prime Minister, says social trends researcher Jill Caldwell.
22 Sep 14 - Governments and businesses can now improve economic growth and reduce their carbon emissions together, says a major new report by a commission of global leaders.
16 Sep 14 - By editor ADELIA HALLETT.- Voters in this weekendís general election face a simple choice when it comes to climate change Ė you either believe it is a real and massive problem requiring...
16 Sep 14 - A Labour Government would put $100 million a year into clean-tech companies.
8 Sep 14 - The Government has locked horns with one of New Zealandís leading business people over climate change and the new economy.
8 Sep 14 - New Zealand should be knocking on Chinaís door now if it wants to exploit huge potential from that countryís apparent determination to put a national emissions trading scheme in place in 2016, says a...
8 Sep 14 - New Zealand is in danger of seeing its plans to be a leader of the new technology go the same way as our last Americaís Cup challenge, says clean-tech investor Nick Gerritsen.
8 Sep 14 - New Zealand has the lowest carbon prices in the world, the World Bank says.
1 Sep 14 - The one-for-two deal that halves emittersí carbon liabilities would be scrapped by a Labour government.
---