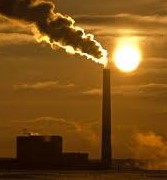 Today 9:00am - New Zealand's greenhouse gas emissions are set to double between 1990 and 2030 – and even with a carbon price of $50 a tonne, we could still be short of our Paris Agreement pledge by 143 million tonnes.

Today 9:00am - Greater use of market instruments could be good for the environment, says a new report on the Resource Management Act.

Wednesday - The Government knows its economic strategy of increasing agricultural exports cannot go on if New Zealand is to reduce greenhouse gas emissions, a confidential paper shows.

Tuesday - Voluntary carbon credits can help to meet New Zealand's Paris Agreement target, Parliament has been told.

Monday - Auckland University is now under pressure from students at US university Yale to get out of fossil-fuel investments.

21 Sep 16 - Carbon could be $60 a tonne by 2030, boosting renewables and fuelling a drive toward energy efficiency, a new report shows.

14 Sep 16 - Otago University is extending its ban on fossil-fuel investments as part of a global divestment movement of nearly $5 trillion, putting more pressure on Auckland University to do the same.
---
13 Sep 16 - Taxpayers have this year given industrial emitters of greenhouse gases free carbon credits worth more than $80 million on today's market – and soon they'll be getting twice as many.
8 Sep 16 - KiwiSaver provider Simplicity is being challenged to add fossil-fuel companies to the list of investments it won't touch.
6 Sep 16 - Affluent consumers in developed countries like New Zealand might have to pay for the pollution caused by production in developing countries of the goods they buy, a new paper suggests.
1 Sep 16 - Environment minister Nick Smith says the Environmental Reporting Act should have as far-reaching an impact as the Fiscal Responsibility Act has had.
31 Aug 16 - Climate change minister Paula Bennett is in Canberra this week talking with her Australian counterparts about New Zealand's progress on tackling climate change.
31 Aug 16 - Got views on educating the public about sustainability? The Government wants to hear them.
30 Aug 16 - Using dodgy carbon credits has damaged New Zealand's chances of becoming an Asian carbon trading hub, says an expert on doing business in South-East Asia.
29 Aug 16 - New Zealand will face significant economic damage from the Paris Agreement if carbon stored in forests is not recognised, the Emissions Trading Scheme is not linked internationally, and agricultural...
26 Aug 16 - Treasury opposed $20 million in extra funding to the Global Research Alliance on Agricultural Greenhouse Gases, announced by Prime Minister John Key in Paris in December, saying the farming industry...
25 Aug 16 - New Zealand appears to be locking in 2005 as the baseline for emissions reductions, effectively ignoring the massive rise in the country's greenhouse gases before then, says Green MP Kennedy Graham.
25 Aug 16 - What is so refreshing about the UN's Sustainable Development Goals is that they recognise the inherent tension between economic development and the ecology of our planet. Or so it seems.
24 Aug 16 - New Zealand is planning to use what has been described as creative accounting to meet its post-2020 emissions reduction target.
---