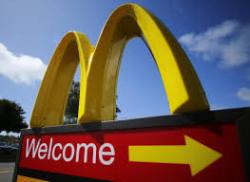 Monday - The power of traditional companies is declining in the face of sustainable and techno companies, new research shows.

Monday - Reaction to last week's Wellington floods shows that New Zealanders are not prepared for the impacts of climate change, scientists say.

Monday - Labour leader Andrew Little is blasting the Government for failing to diversify the economy, but he is still not talking about a low-carbon, clean-tech economy.

Monday - A lack of leadership on climate change is probably behind a drop in public concern over the issue, says a lecturer in science communication.

11 May 15 - The Government has revealed how much it thinks cutting greenhouse gases might cost the country.
7 May 15 - The Government is calling for submissions on New Zealand's post-2020 emissions reduction target.

4 May 15 - New Zealand's leading scientists are putting their heads together to predict how climate change will affect New Zealanders.
---
28 Apr 15 - New Zealand might fail to recognise just how economically dependent it is on the natural world until it's too late, a new Government report warns.
28 Apr 15 - The Government expects the Emissions Trading Scheme to cut New Zealand's greenhouse gas emissions by nearly 10,000 kilotonnes in 2020.
20 Apr 15 - New Zealand will use domestic emissions reductions, forestry carbon sinks, international credits and its CP1 surplus to meet its 2020 emissions reduction target, it has told the world.
20 Apr 15 - New Zealand has been given a clean bill-of-health on fossil-fuel subsidies, the Government says.
20 Apr 15 - New Zealand has a new Secretary for the Environment.
13 Apr 15 - New Zealand's "rugby, big cars and beer" culture could leave the country with an annual carbon hangover edging into the billions of dollars.
13 Apr 15 - New Zealand cities are not among those signing up to a new compact on climate change.
7 Apr 15 - Russia did it. The United States did it. All the countries in the European Union have done it, as have Mexico, Norway, Switzerland and Latvia. Even oil-and-mineral-exporting Gabon, population 1.3...
7 Apr 15 - The Government's new environmental reporting regime will not include greenhouse gas emissions.
7 Apr 15 - The United States' formal submission this week of its intended post 2020 climate target raises several questions for this year's global climate talks.
7 Apr 15 - Local Government New Zealand chief executive Malcolm Alexander tells MPs that some New Zealand communities are going to have to move as a result of climate change.
7 Apr 15 - Can the world get richer for ever? A BBC report on whether continued economic growth is possible on a physically finite planet, and if it's not, how should we be living?
---