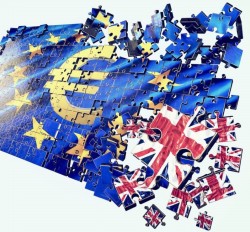 Monday - New Zealand carbon prices could be affected by Britainís vote to leave the European Union.

Friday - New Zealand businesses should now be asking how they are going to cut emissions in line with the countryís international pledges Ė even if those commitments are not yet going far enough, says Toyota New Zealand managing director Alistair Davis.

Thursday - A carbon price floor would be challenging but would give businesses certainty and guarantee foresters a price that made planting trees worthwhile, officials told the Government.

Wednesday - Pricing the true cost of carbon pollution into fossil fuels would push retail petrol prices up 42 cents a litre, making electric vehicles far more attractive, according to a new report.

Wednesday - The Government is unlikely to use New Zealandís banked carbon credits to make-good on hot-air credits we have already surrendered internationally, a Parliamentary select committee has heard.

21 Jun 16 - New Zealandís carbon price cap will not rise above $25 for a long time Ė but neither will it go down, Climate Change Minister Paula Bennett has told a select committee.
20 Jun 16 - Climate Change Minister Paula Bennett says New Zealand might have to ratify the Paris Agreement on climate change this year, as large countries threaten to lock us out of the process to set the crucial rules for the operation of international carbon markets and accounting.
---
20 Jun 16 - The approval for Fonterra to build a new milk-drying plant that will be partially fuelled by wood is a step forward for the diary giant, says the Bioenergy Association.
17 Jun 16 - The Government has still not decided when it will ratify the Paris Agreement on climate change, Parliament heard yesterday.
16 Jun 16 - A bank in which Prime Minister John Key is a shareholder has been named one of the worst in the world for its level of investing in fossil fuels.
15 Jun 16 - New Zealandís carbon prices should be kept within a band of $15 to $50, says a forestry company that has played a leading role in developing the carbon market.
15 Jun 16 - Carbon prices have climbed 20 per cent in the three weeks since the Government confirmed that the one-for-two subsidy would be gone within three years.
14 Jun 16 - New Zealand is failing to use joined-up thinking when it comes to preparing for the impacts of climate change, says the head of environmental planning at Waikato University.
13 Jun 16 - New Zealand-born LanzaTech is one of the businesses behind a new drive to get low-carbon sustainable fuels to the point where they make real cuts in greenhouse gas emissions.
13 Jun 16 - Thirty million people in Bangladesh Ė seven times the entire population of New Zealand Ė face displacement from rising sea-levels as a result of climate change.
10 Jun 16 - Many of the cruise ships visiting New Zealand fail to meet basic environmental standards, a new report shows.
10 Jun 16 - Defence Minister Gerry Brownlee says the Government is making every effort it can to cut New Zealandís greenhouse gas emissions.
10 Jun 16 - The State of Victoria is pledging to be carbon-neutral by 2050.
9 Jun 16 - More than a billion dollars worth of New Zealandís road and rail networks is at risk from rising sea levels caused by climate change, a Ministry of Transport report says.
---