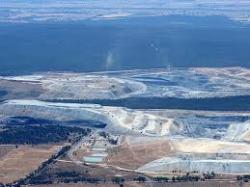 Monday - India's Adani Group is likely to withdraw from the $16 billion Australian coal mining project, touted as the world's largest, due to concerns over softening international coal prices, relentless attacks by environmentalists and delay in regulatory clearances.

Monday - A significant threshold has been crossed by renewable energy as analysts report that the sector's size last year reached double the level it was at just 10 years earlier.

Monday - Most people are aware of solar photovoltaics that generate electricity and solar panels that produce hot water. But there is another thrust of solar research: turning sunlight into liquid fuels.

Monday - Rwanda is located in the poorest region in the world, sub-Saharan Africa. Despite this, it is making advances with off-grid renewable energy solutions for rural areas that could be a model for similar economies.

15 Jun 15 - When he started, people thought EcoStore founder Malcolm Rands was mad for tying his business up in tight ethical standards.

15 Jun 15 - Coal, the muscle that for two centuries powered Europe's economic dominance of the world, is steadily losing its grip as cleaner fuels take its place and energy efficiency cuts electricity consumption, according to new analysis.

15 Jun 15 - As more wind and solar energy comes online, the people who run the power grid have a problem: how do they compensate for the variable nature of the sun and wind?
---
15 Jun 15 - China will remain the world's largest market for annual solar photovoltaic installations, a new report says.
8 Jun 15 - The Government should see its climate change targets as an opportunity for New Zealand business and the economy, not a cost, the BioEnergy Association says.
8 Jun 15 - Developed countries should rapidly end subsidies for fossil fuels, says a group established to argue for equitable and sustainable development for Africa.
2 Jun 15 - Researchers say they've figured out how to make wind power reliable.
2 Jun 15 - Shell's recent AGM was tumultuous. Shareholders voted overwhelmingly for the company to report on whether its activities were compatible with promised government action on climate change.
2 Jun 15 - Converting New Zealand's car fleet to electricity needs careful management, a Canterbury University researcher says.
2 Jun 15 - The European nuclear industry, led by France, seems to be in terminal decline as a result of the cancellation of a new Finnish reactor, technical faults in stations already under construction, and...
25 May 15 - Brazil will spearhead renewable energy development in South America to 2017, as the continent changes its energy profile.
18 May 15 - The new Tesla Motors factory being built outside Sparks, Nevada, was already on tap to produce 500,000 electric car batteries and become the largest battery factory in the world when chief executive...
18 May 15 - A race is on worldwide to harness the tides and waves for electrical power, with more than 100 different devices being tested by companies hoping to make a commercial breakthrough.
18 May 15 - When the price of crude oil dropped from US$110 a barrel in mid-2014 to below US$50 by January 2015, there were fears that it would destroy the "green revolution".
18 May 15 - Foreign Minister Murray McCully and Cook Islands Prime Minister Henry Puna have officially opened solar arrays on the islands of Penrhyn and Manihiki this week, and marked the completion of the Cook...
---