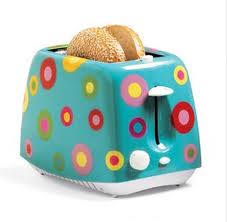 Thursday - The latest review of Australia's energy-saving appliance scheme has delivered a rare trifecta: a good news story for the economy, the community and the environment.

Thursday - Keeping the rise in global average temperatures to no more than 2°C above pre-industrial levels will not be prohibitively expensive, the Intergovernmental Panel on Climate Change says, though it won't be easy.

11 Apr 14 - By MATHEW CURRELL.- This week's court ruling on the future of the $A6.4 billion Alpha coal project in Queensland - set to be one of the biggest coal mines in the world - is of major significance for how mining projects are assessed in Australia.

11 Apr 14 - The United Nations has launched the Decade of Sustainable Energy for All, an initiative aimed at promoting renewable energy and energy efficiency worldwide

21 Mar 14 - Huge potential exists for New Zealand and Britain to collaborate on the science and technology of renewable energies, says the British Foreign Office chief scientific adviser.

21 Mar 14 - New Zealand's greenhouse gas emissions from electricity are at a 17-year low.

21 Mar 14 - By ED KING .- Oil giant BP says regional and national carbon pricing policies are likely to be the best way to tackle climate change.
---
21 Mar 14 - The Government has named the members of its Smart Grid Forum.
14 Mar 14 - New Zealand First is calling for a new source of power for Stewart Island.
14 Mar 14 - Norway's decision to use its massive wealth fund to invest in renewable energy projects sends a powerful message to other international investors, says an organisation campaigning for large-scale...
7 Mar 14 - Technology isn't ready to clean up fracking's radioactive legacy. By ALAN HERBERT, senior lecturer in radioactive waste disposal and remediation at the University of Birmingham, and TREVOR JONES,...
28 Feb 14 - The Government has decided that exploratory oil and gas wells at sea should be non-notified activities, a move it calls "pragmatic".
28 Feb 14 - A Northland childcare centre with a grass roof, a Christchurch medical centre and a Tauranga office building with an innovative ventilation system are marking a milestone in New Zealand's sustainable...
28 Feb 14 - Sydney wants to put a trigeneration plant on the roof of its town hall as part of a drive to cut greenhouse gas emissions by 70 per cent by 2030.
21 Feb 14 - New commercial buildings in Christchurch must be designed for energy efficiency if they aren't to become obsolete, says the Green Building Council.
14 Feb 14 - A solar energy plant designed by a New Zealand company is about to provide 11,000 Vanuatu residents with fresh water.
14 Feb 14 - When countries embrace nuclear power to combat climate change the problem of disposing of the radioactive waste seems far away, but the costs will be enormous. PAUL BROWN reports:
7 Feb 14 - The Environmental Defence Society is calling for the Government's new rules on offshore oil and gas operations to be scrapped.
7 Feb 14 - The wind turbine towers market is expected to be worth $US19.3 billion by 2020.
---