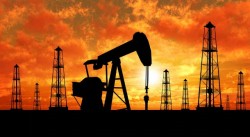 Tuesday - Burning all the carbon in existing coal mines and developed oil and gas fields will push the world past the Paris Agreement climate limit.

Tuesday - Molybdenum silicides can improve the efficiency of turbine blades in ultra-high-temperature combustion systems, researchers at Kyoto University have found.

Monday - New Zealand could meet its Paris Agreement pledge without using foreign carbon credits and develop a $6 billion industry at the same time, says the Bioenergy Association.

Monday - After installing more wind and solar farms than anywhere else on the planet, China is ratcheting back the pace of growth in an industry that's helped lower the costs of green energy worldwide.

23 Sep 16 - A massive 2-gigawatt solar project is under development in China's Ningxia region. The $2.34 billion project will need about six million panels and will likely be the world's largest solar farm.

23 Sep 16 - Entrepreneurs in China, Russia, Japan and South Korea have signed a memorandum of understanding which sets out plans to create an Asian renewable energy super grid.

21 Sep 16 - Over the past months, hundreds of indigenous persons and their allies have gathered near the crossing of the Missouri and Cannon Ball rivers in the ancestral territories of the Standing Rock Sioux tribe.
---
16 Sep 16 - The cheapest way of generating energy today is to use renewable fuels – and the authors of a new analysis predict that renewables are set to enjoy even more of an advantage within a few years.
16 Sep 16 - The International Energy Agency has released a report showing that investment in new renewables has covered the global electricity demand in 2015.
15 Sep 16 - New research has added yet another layer to a major scientific debate about the global emissions of methane.
15 Sep 16 - Civil society campaigners have accused the European Union of pouring unprecedented amounts of state aid into a huge energy project that runs counter to its own climate change objectives.
14 Sep 16 - Dubbed the "Solar Impulse of the Seas", the first boat to be powered solely by renewable energies and hydrogen aims to make its own historic trip around the world.
13 Sep 16 - A super-thin fabric that generates electricity from both sunlight and movement promises a lightweight, flexible, foldable power source on the go.
8 Sep 16 - New Zealand is slow to grasp the potential to cut greenhouse gas emissions and other pollution by turning waste into biogas, says a company providing the technology all over the world.
8 Sep 16 - The prospect of using nuclear energy appears to deter European countries from adopting renewable technologies such as wind and solar, and from introducing energy efficiency measures.
7 Sep 16 - Some of the world's biggest funds are not living up to their responsible investment rhetoric, an analysis of ExxonMobil investors reveals.
6 Sep 16 - Twenty-eight per cent of banks operating in Asia and the Pacific say that exposure to climate change risk is a reason for not lending money.
6 Sep 16 - More wind turbines and solar power plants could be coming to vast tracts of public lands in theUS if the Obama administration finalises a new rule aiming to streamline how federal lands can be...
2 Sep 16 - The promises made by the G20 group of the world's leading economies to meet the goals reached in last December's Paris Agreement on emissions reduction are nowhere near adequate, according to new...
---