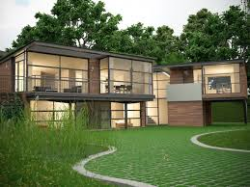 Tuesday - Low-energy or zero-energy housing is international best practice, but is still considered costly. Part of the problem is that studies of housing standards typically use only cost-benefit analysis to assess their value, and so often wrongly conclude that sustainable housing is unaffordable.

Monday - Three-day weekends might be one of the easiest steps we can take to radically reduce our environmental impact – and future-proof our economy.
25 Aug 16 - A group of 130 institutions that control $13 trillion of investments have called on G20 nations to ratify the Paris Agreement this year and accelerate investment in clean energy and forced disclosure of climate-related financial risk.

24 Aug 16 - This is the worst year in decades for US coal. During the first six months of 2016, US coal production was down a staggering 28 per cent compared to 2015, and down 33 per cent compared to 2014.
24 Aug 16 - Engineers have developed a new way to separate chemicals that could drastically cut the energy required to make fuels or synthetic polymers.

23 Aug 16 - A new venture spearheaded by Elon Musk will create house roofs made entirely of solar panels, in a sweeping expansion of Tesla's clean energy ambitions.

23 Aug 16 - Sugarcane waste is to be turned into power in new biomass plants in the Philippines.
---
22 Aug 16 - Switch off your computer, dust off your old typewriter, sharpen all the pencils you can find, lay in stocks of postage stamps − and that's just the start.
18 Aug 16 - A growing number of consumers are buying into community solar farms that allow renters and apartment dwellers to access renewable energy produced on neighborhood plots.
18 Aug 16 - The experience of sustainable forestry management in Sweden and the other Nordic countries could serve as an inspiration for the EU when it draws up sustainability criteria for biomass.
17 Aug 16 - New figures have shown that renewable energy generation in the world's 20 major economies has increased by 70 per cent in the past five years.
17 Aug 16 - Los Angeles area utilities are starting to turn to the new concept of "virtual power plants".
17 Aug 16 - The giant Hornsea Project Two wind farm off the coast of Yorkshire is on track to become the world's largest offshore wind project.
15 Aug 16 - Fonterra energy manager Linda Thompson has been named Young Energy Professional of the Year 2016 at the Deloitte Energy Excellence Awards.
12 Aug 16 - High winds recently boosted renewable energy output to provide 106 per cent of Scotland's electricity needs for a day.
11 Aug 16 - A pilot project is developing a new system that stores electricity in the form of compressed air in the Swiss Alps.
10 Aug 16 - New Zealand has hit its target of 90 per cent renewable electricity production this year.
10 Aug 16 - The global offshore oil and gas industry has installed a wide variety of infrastructure throughout our oceans, including tens of thousands of wells, thousands of platforms and many thousands of...
9 Aug 16 - Insurance company IAG and property investor Goodman have been awarded a 5-star NABERSNZ whole-building rating for their Christchurch office.
---