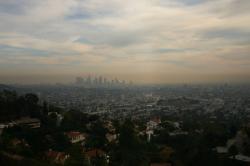 27 Jul 15 - The visit last week of 65 mayors to the Vatican to discuss climate change, among other things, reflects the central role of cities in debates that for too long took place only at the global and national level.

27 Jul 15 - Norway is hoping to become the "green battery of Europe" by using its hydropower plants to provide instant extra electricity if production from wind and solar power sources in other countries fade.

27 Jul 15 - Reforming fossil fuel subsidies could release enough money to finance universal access to water, sanitation, and electricity in many countries, as well as helping to cut global greenhouse-gas emissions, new research in Nature Climate Change suggests.

27 Jul 15 - Between 2007 and 2013 emissions of carbon dioxide from fossil fuels burnt in the US fell significantly − by about 11% − and many analysts credited this to ac hange from coal to natural gas in electricity production.

20 Jul 15 - New Zealand and Japan will work together on geothermal energy research.

20 Jul 15 - For the first time this United States summer, the nation's fleet of existing power plants will face limits on carbon dioxide emissions.

13 Jul 15 - The Government is ignoring the potential for emissions reduction from renewable heat energy, the Bioenergy Association says.
---
13 Jul 15 - Fossil fuel companies operating in the UK are accused by a financial monitoring group of a "staggering" disregard for their obligation to acknowledge the risks which climate change poses to them and...
13 Jul 15 - South Africa has large coal reserves. It mainly burns coal to produce electricity at 13 existing coal-burning power plants, situated mainly in Mpumalanga, a province in the country's east.
6 Jul 15 - Although Tesla's Powerwall battery storage is likely to be a disruptive force for electrical energy systems around the world, it is not going to supplant the major forms of electrical energy storage...
6 Jul 15 - One of the much-heralded solutions to climate change which its supporters believe could enable the world to continue to burn fossil fuels looks likely to be a failure.
29 Jun 15 - India's Adani Group is likely to withdraw from the $16 billion Australian coal mining project, touted as the world's largest, due to concerns over softening international coal prices, relentless...
29 Jun 15 - A significant threshold has been crossed by renewable energy as analysts report that the sector's size last year reached double the level it was at just 10 years earlier.
29 Jun 15 - Most people are aware of solar photovoltaics that generate electricity and solar panels that produce hot water. But there is another thrust of solar research: turning sunlight into liquid fuels.
29 Jun 15 - Rwanda is located in the poorest region in the world, sub-Saharan Africa. Despite this, it is making advances with off-grid renewable energy solutions for rural areas that could be a model for...
15 Jun 15 - When he started, people thought EcoStore founder Malcolm Rands was mad for tying his business up in tight ethical standards.
15 Jun 15 - Coal, the muscle that for two centuries powered Europe's economic dominance of the world, is steadily losing its grip as cleaner fuels take its place and energy efficiency cuts electricity...
15 Jun 15 - As more wind and solar energy comes online, the people who run the power grid have a problem: how do they compensate for the variable nature of the sun and wind?
15 Jun 15 - China will remain the world's largest market for annual solar photovoltaic installations, a new report says.
---