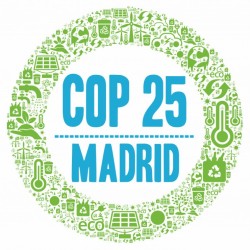 Friday - Allowing countries to carry Kyoto credits forward could effectively kill the Paris Agreement, negotiators are being told.

Friday - Greenhouse gas emissions jumped in the last part of the year as low lake levels forced the country to burn coal to make electricity.

Friday - By publisher ADELIA HALLETT | This year will be remembered for two things – the passing of the zero-carbon act and the year in which our children got angry with us over climate change.

Friday - Ten years ago, the United States stunned the COP15 climate talks in Copenhagen by saying China and other major developing countries would have to pull their weight in the next global climate agreement.

Thursday - Any breakthrough in talks over rules governing international carbon trading is likely to come at the last minute, says climate minister James Shaw.

Thursday - Failure to cut greenhouse gas emissions has seen New Zealand ranked 37th and in the "low" category in an international assessment of performance on climate change.

Thursday - State schools, hospitals and science institutes are moving out of coal.
---
Thursday - Ten years ago, hopes were fading for a new global agreement on climate change coming out of the COP15 negotiations in Copenhagen.
Wednesday - New Zealand's greenhouse gas emissions will decrease steadily to 2030 but will still be well above 1990 levels, officials have told international climate talks in Madrid.
Wednesday - Ten years ago, Carbon News revealed Treasury had told the Government not to remove the cap on the amount of free carbon credits issued to heavy-emitting industry, saying it would be expensive,...
10 Dec 19 - New Zealand might not increase its 2030 emissions reduction target next year.
10 Dec 19 - Ten years ago, world leaders meeting in Copenhagen and arguing about how to verify the authenticity of greenhouse gas reductions were holding up the negotiation of a new global climate agreement.
9 Dec 19 - New Zealand faces up to the world in Madrid today to explain how it is meeting its emissions reduction targets despite a 23 per cent rise in gross emissions and 65 per cent rise in net emissions...
9 Dec 19 - The second week of the latest Conference of the Parties of the United Nations Framework Convention on Climate Change – better known as COP25 – is under way in Madrid.
9 Dec 19 - Ten years ago, New Zealand farmers were being told they could cut greenhouse gas emissions by keeping their cows indoors at night.
6 Dec 19 - Companies with high levels of greenhouse gas emissions are worth less than low-emitting companies, says financial analysis and advisory firm Forsyth Barr.
6 Dec 19 - Ten years ago, international climate negotiations in Copenhagen were split over a push by small island nations to limit warming to no more than 1.5deg – something more than half the world's countries...
5 Dec 19 - Prime Minister Jacinda Ardern is under international pressure to increase New Zealand's 2030 emissions reduction target in line with the Paris Agreement.
5 Dec 19 - New Zealand will sign up to new international maritime regulations to reduce ship emissions and lift air quality around ports and harbours.
---