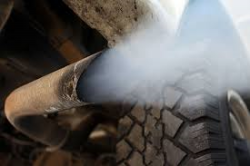 Friday - New Zealanders are producing more greenhouse gas emissions from the use of diesel, according to new figures.

Friday - Global demand for energy will grow 25 per cent in the next 25 years and countries will guzzle oil five times the size of Saudi Arabia's reserves, predicts Exxon Mobil CEO Rex Tillerson.

Friday - Oil companies must cut their carbon footprints to play a part in meeting the Paris Agreement on climate change, says Saudi Arabia oil chief Khalid Al-Falih.

Friday - Target is now the US. company that produces the most solar power at its facilities, beating out Walmart for the first time, and heading off Prologis, Apple, Costco, Kohl's, and IKEA.

Thursday - After a heart-stopping plunge in the price of crude over the last two years, along with slashed dividends and the elimination of tens of thousands of jobs, the biggest oil companies are proving surprisingly adept at again pumping profits, as well as oil, out of the ground.

18 Oct 16 - A nuclear fusion world record has been set in the US, marking another step on the long road toward the unlocking of limitless clean energy.

18 Oct 16 - Ever since the 1973 oil embargo, US energy policy has sought to replace petroleum-based transportation fuels with alternatives. One prominent option is using biofuels, such as ethanol in place of gasoline and biodiesel instead of ordinary diesel.
---
18 Oct 16 - Public opposition to pumping water and chemicals into the ground to extract gas from shale − the technique known as fracking − is growing even in the countries whose governments are most...
17 Oct 16 - A global deal to limit the use of hydrofluorocarbons in the battle to combat climate change has been hailed as a "monumental step forward".
17 Oct 16 - They went to Kigali to eliminate hydrofluorocarbons and take 0.5deg out of future global warming, and the 170 countries who successfully negotiated an amendment to the Montreal Protocol agreed to get...
14 Oct 16 - Global wind capacity is set to hit 500GW by the end of 2016, accounting for around 5 per cent of global power demand, according to new data.
14 Oct 16 - The US has recorded its lowest energy-related CO2 emissions for the first six months of any year since 1991.
12 Oct 16 - Global investment in clean energy fell to the lowest in more than three years as demand for new renewable energy sources slumped in China, Japan and Europe.
12 Oct 16 - BP has decided not to go ahead with its controversial plans to drill for oil in the commonwealth marine reserve in the Great Australian Bight.
12 Oct 16 - Governments need to call an immediate halt to new coal, oil and gas projects if the world is to meet its climate change targets, a new report concludes.
11 Oct 16 - Global demand for energy per capita will peak in 2030 thanks to new technology and stricter government policies, the World Energy Council has predicted.
11 Oct 16 - Stable tariffs and policy support are needed to boost the growth of the renewable energy sector, say industry leaders at the 23rd World Energy Congress.
10 Oct 16 - Current market signals are not strong enough to drive the decarbonisation the world needs to avoid dangerous levels of climate change, say energy leaders meeting in Istanbul.
10 Oct 16 - Trustpower has put the brakes on its plans to spin-off its wind energy assets into an Australia-based renewables-only entity, while it reviews the timing and business case of the move in light of the...
---