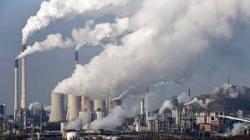 20 Apr 15 - Australia's second-largest power company says it will close its coal-fired power stations by 2050 and concentrate on developing renewable energy.

20 Apr 15 - A $2 trillion group of investors have asked regulators to force oil and gas companies to provide more disclosures about climate-related risks to their businesses.

20 Apr 15 - The cost of batteries is one of the major hurdles standing in the way of widespread use of electric cars and household solar batteries.

13 Apr 15 - Carbon dioxide levels might be soaring, and governments might be slow to reduce fossil fuel emissions and contain climate change, but the smart money could nevertheless be going into renewable sources such as wind and solar power.

13 Apr 15 - Most world leaders seem to believe that economic growth is a panacea for many of societyís problems.

7 Apr 15 - The carbon-neutral hydrogen economy will be worth more than $44 billion by 2030, says Toshiba Corporation.

7 Apr 15 - BPís annual Energy Outlook report details the results from modelling of what it sees as the ďmost likelyĒ energy scenario out to 2035.
---
7 Apr 15 - Brazilís long-running drought could have the unexpected consequence of finally prompting one of the sunniest countries in the world to take solar power seriously.
7 Apr 15 - One of renewable energyís more outspoken enthusiasts has delivered bad news for the prospects of developing ocean thermal energy. His prediction is that although the technology could work for a...
7 Apr 15 - United States companies with energy-efficiency ideas in need of capital are heading to a new Dragons' Den-type deal room.
30 Mar 15 - The Government is calling for energy companies to explore the potential of more than 400,000 square kilometres of land and sea, maintaining that oil and gas have a role to play in a low-carbon world.
30 Mar 15 - A third thermal power station is closing because it canít compete economically against renewables.
30 Mar 15 - Maximizing the efficiency of converting sunlight to electricity was the primary goal for much of the history of solar power industry. Because solar cells were so expensive to make, they were used...
30 Mar 15 - A new housing development in Aucklandís Wynyard Quarter will be the first to use the new 7 Homestar environmental rating.
23 Mar 15 - A global investigation into every coal-fired power plant proposed in the past five years shows that only one in three of them has actually been built.
23 Mar 15 - The world needs a lot of energy. Global energy demand is expected to increase by 37 per cent percent over the next 25 years, according to the International Energy Agencyís World Energy Outlook 2014.
23 Mar 15 - By KIERAN COOKE.- The wind turbines are turning across America, and a major report by the US Department of Energy says the wind energy sector now supplies 4.5 per cent of the nationís electricity.
16 Mar 15 - There are many uncertainties with respect to global climate change, but there is one thing about which I have no doubts: we will not solve climate change by running out of fossil fuels.
16 Mar 15 - The European shale gas boom has not materialised in the way that some were predicting.
---