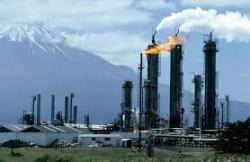 Monday - The Government is calling for energy companies to explore the potential of more than 400,000 square kilometres of land and sea, maintaining that oil and gas have a role to play in a low-carbon world.

Monday - A third thermal power station is closing because it can't compete economically against renewables.

Monday - Maximizing the efficiency of converting sunlight to electricity was the primary goal for much of the history of solar power industry. Because solar cells were so expensive to make, they were used only in special applications, such as on spacecraft, where performance was more important than cost.

Monday - A new housing development in Auckland's Wynyard Quarter will be the first to use the new 7 Homestar environmental rating.

23 Mar 15 - A global investigation into every coal-fired power plant proposed in the past five years shows that only one in three of them has actually been built.

23 Mar 15 - The world needs a lot of energy. Global energy demand is expected to increase by 37 per cent percent over the next 25 years, according to the International Energy Agency's World Energy Outlook 2014.

23 Mar 15 - By KIERAN COOKE.- The wind turbines are turning across America, and a major report by the US Department of Energy says the wind energy sector now supplies 4.5 per cent of the nation's electricity.
---
16 Mar 15 - There are many uncertainties with respect to global climate change, but there is one thing about which I have no doubts: we will not solve climate change by running out of fossil fuels.
16 Mar 15 - The European shale gas boom has not materialised in the way that some were predicting.
9 Mar 15 - Competition to make biofuels out of waste products that would otherwise have to be dumped is creating a fast-growing, worldwide industry.
9 Mar 15 - Australia likely has several decades of coal left in it.
9 Mar 15 - The search for alternative energy sources in the age of climate change has overlooked tidal energy: a vast and unexploited worldwide resource.
9 Mar 15 - What would our energy system look like if the move to a low-carbon society wasn't left to governments and big energy companies but was instead led by civil society?
9 Mar 15 - Forget the price of petrol at the pumps. The true cost of any fossil fuel is much greater if social costs are factored in, according to new research.
2 Mar 15 - Fonterra subsidiary Glencoal has denied suggestions that it has put its plans for an opencast mine in the Waikato on hold indefinitely following public opposition.
2 Mar 15 - Sydney is aiming to become one of the world's most energy-efficient cities, slashing greenhouse gas pollution and saving $600 million on energy bills by 2030.
2 Mar 15 - The British-based oil and gas giant BP says it expects global emissions of carbon dioxide to rise by a quarter in the next 20 years.
2 Mar 15 - By ROGER AINES.- Using the same baking soda found in most grocery stores, researchers in the United States have created a significant advance in carbon dioxide capture.
23 Feb 15 - A pioneering wave farm off Perth now generating electricity is an exciting and welcome development.
---