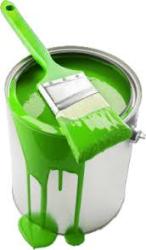 Today 10:00am - Green thumbs across Sydney are being encouraged to reach for the sky under the City of Sydney's new green roofs and walls policy.

6 Dec 13 - The Government could use its buying power to support New Zealand's clean-tech pioneers, the Labour Party says.

6 Dec 13 - The wind energy industry is calling for New Zealand's baseload gas-fired generation to be retired to converted to peaker plants.
6 Dec 13 - The stationary fuel cell market is forecast to show massive growth, climbing from $390m in 2012 to $7.52 billion by 2020, a new report shows.

29 Nov 13 - The small-wind power market is expected to increase massively, from $609m in 2012 to $3 billion by 2020, says a new report.

29 Nov 13 - The Australian Government has made progress on establishing a one-stop-shop environmental approval process for offshore petroleum and greenhouse gas storage activities with the release of two draft reports for public comment.

29 Nov 13 - Auckland's NZI Centre has been awarded a five-star 'market leading' base building Certified Rating for energy use under NABERSNZTM, the office building energy rating scheme.
---
22 Nov 13 - A New Zealand second generation-biofuels company is in the market for funding to build a refinery.
22 Nov 13 - Australia's CitySwitch Green Office programme has topped two million square metres.
22 Nov 13 - Westpac's head of electricity trading, CONNELL BURKE, explains the links between carbon and electricity in the Australian market:
15 Nov 13 - Carbon capture and storage will be a major part of plans to combat climate change, say the world's energy and environment ministers.
15 Nov 13 - The hunt is on for projects that are changing for the better the way New Zealanders use energy.
8 Nov 13 - Five new carbon capture and storage projects have been approved.
8 Nov 13 - A New Zealand-designed gas fireplace has been recognised as the most efficient in Europe.
1 Nov 13 - Advances in carbon capture and storage technologies will be on the agenda at a high-powered meeting of the world's energy ministers and business leaders next week.
25 Oct 13 - The City of Sydney is pushing for new rules to make low-carbon trigeneration affordable.
18 Oct 13 - An imminent revolution in the use of solar energy poses a huge financial risk to the Government and energy companies, an industry pioneer says.
18 Oct 13 - Big energy users are looking for ways to reduce energy use and costs, Statistics New Zealand says.
18 Oct 13 - Sydney has launched a city-wide lightbulb recycling system – but there are no plans to do the same for the millions of bulbs that come into New Zealand each year.
---