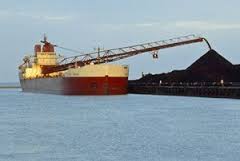 Monday - The United States and China have announced goals to reduce emissions by 26 per cent to 28 per cent and to cap emissions by 2030 respectively.

17 Nov 14 - China can achieve economic development, energy security and reduce pollution at the same time, according to a major new study.

17 Nov 14 - Kiwi cleantech company CarbonScape has hit its crowd-funding equity target.

17 Nov 14 - The coal industry has many friends in high places, and none more so than Tony Abbott, Prime Minister of Australia − one of the world's major producers of a fuel that earns the country billions from exports.

17 Nov 14 - Despite promises to phase out subsidies to the coal, oil and gas industries, a new report says the UK and other G20 governments are still providing them with massive financial help.

10 Nov 14 - Generator Mighty River Power is claiming a stake in the new economy, pushing for New Zealand's car fleet to go electric and indicating that it will move into the water business.

10 Nov 14 - The second stage of Kiwi company Tustpower's project to build South Australia's largest wind farm has been launched, ahead of time and under budget.
---
10 Nov 14 - The man responsible for maintaining India's power supply says he wants the country's coal production to double within the next five years.
10 Nov 14 - An electricity supergrid is being planned to connect all 28 European Union countries and provide them with insurance against power blackouts.
10 Nov 14 - There's been much talk about how uncertainty over the future of Australia's Renewable Energy Target (RET) is affecting the renewable energy industry.
3 Nov 14 - The State coal-miner says its future environmental liabilities are not as great as it thought.
3 Nov 14 - Two New Zealand wind turbines have set a world record for output.
3 Nov 14 - Denmark is looking into how the country can stop using coal as an energy supply by 2025, says Climate and Energy Minister Rasmus Helveg Petersen.
3 Nov 14 - A group of influential business leaders is welcoming Europe's new climate and energy deal.
28 Oct 14 - Clean-coal company CarbonScape is the first clean-tech company in New Zealand to use crowd-funding to raise capital.
20 Oct 14 - The consistent message from those who would seek to exploit shale gas is that it has three distinct advantages over existing forms of fossil fuel energy: it is cheap, it has a lower influence on...
20 Oct 14 - October 9, 2014, was a big day in eco-activism: Lego announced that it would not renew a product-placement deal with Shell, following concerted pressure from Greenpeace as part of a campaign to ban...
20 Oct 14 - SolarCity Corp, the United States' largest residential solar service provider, has a history of pushing the envelope.
20 Oct 14 - Warnings within the world of high finance are coming thick and fast that the increasingly urgent need to combat climate change means investors could lose heavily by sinking funds into coal, oil and...
---