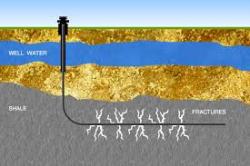 7 Mar 14 - Technology isn't ready to clean up fracking's radioactive legacy. By ALAN HERBERT, senior lecturer in radioactive waste disposal and remediation at the University of Birmingham, and TREVOR JONES, visiting lecturer in nuclear decommissioning and radioactive waste management at the University of Birmingham.

28 Feb 14 - The Government has decided that exploratory oil and gas wells at sea should be non-notified activities, a move it calls "pragmatic".

28 Feb 14 - A Northland childcare centre with a grass roof, a Christchurch medical centre and a Tauranga office building with an innovative ventilation system are marking a milestone in New Zealand's sustainable buildings.

28 Feb 14 - Sydney wants to put a trigeneration plant on the roof of its town hall as part of a drive to cut greenhouse gas emissions by 70 per cent by 2030.

21 Feb 14 - New commercial buildings in Christchurch must be designed for energy efficiency if they aren't to become obsolete, says the Green Building Council.

14 Feb 14 - A solar energy plant designed by a New Zealand company is about to provide 11,000 Vanuatu residents with fresh water.

14 Feb 14 - When countries embrace nuclear power to combat climate change the problem of disposing of the radioactive waste seems far away, but the costs will be enormous. PAUL BROWN reports:
---
7 Feb 14 - The Environmental Defence Society is calling for the Government's new rules on offshore oil and gas operations to be scrapped.
7 Feb 14 - The wind turbine towers market is expected to be worth $US19.3 billion by 2020.
7 Feb 14 - California engineers have invented a new process for manufacturing highly efficient photovoltaic materials that shows promise for low-cost industrial production.
31 Jan 14 - New Zealand's greenhouse-gas emissions from energy have fallen on the back of a massive cut from our single largest emitter.
31 Jan 14 - Renewable tidal energy sufficient to power about half of Scotland could be harnessed from a single stretch of water off the north coast of the country, engineers say.
24 Jan 14 - An updated picture of how New Zealanders use energy is now available, showing where and how energy is used and a snapshot of how energy use is changing.
24 Jan 14 - Melbourne Energy Institute director MIKE SANDIFORD asks the Abbott Government to explain:
24 Jan 14 - China will remain the leading global consumer of wind turbine rotor blades over the coming years, a new international report says.
20 Dec 13 - New Zealand's emissions from liquid fuels rose over the September quarter, latest figures show.
13 Dec 13 - Green thumbs across Sydney are being encouraged to reach for the sky under the City of Sydney's new green roofs and walls policy.
6 Dec 13 - The Government could use its buying power to support New Zealand's clean-tech pioneers, the Labour Party says.
6 Dec 13 - The wind energy industry is calling for New Zealand's baseload gas-fired generation to be retired to converted to peaker plants.
---