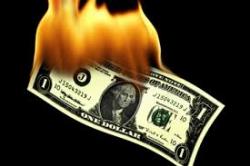 Friday - The world could face economic consequences worth billions of dollars if it doesn't act now to curb global warming, the White House warns.

25 Jul 14 - Most worldwide climate indicators last year continued to reflect trends of a warmer planet, according to the State of the Climate in 2013 report, released this week by the American Meteorological Society.

25 Jul 14 - * Giving up beef will reduce carbon footprint more than cars, says expert * Small Colorado town picks big-time fight over fracking * Fremantle bans plastic bags and imposes fines of up to $2500 * Sainsbury's announces £200 million corporate green loan to invest in carbon reduction * World Council of Churches says it will not invest in fossil fuels * The strange relationship between global warming denial and speaking English

25 Jul 14 - More than half of the jobs in the European Union's 28 member states will be impacted significantly by advances in technology over the coming decades, according to calculations by the thinktank Bruegel.

18 Jul 14 - A failure to act to reduce the impacts of climate change could cost Europe dear in lives lost and economic damage, according to a European Commission study.

18 Jul 14 - The sale of carbon credits for the first time will finance projects that help to tackle climate change.

18 Jul 14 - * UK cities will exceed EU pollution limits until 2030 * Merkel returns to climate politics with call for EU leadership * Political meddling is damaging UK's low-carbon energy sector * It's time we gave our children permission to get outside and get dirty * Climate change: Could we engineer greener humans? * Fiji vulnerable to climate change: ambassador to UN
---
11 Jul 14 - The word is "ambition," and it's being voiced with extra urgency by those who worry that the world's leaders won't soon commit themselves to measures strong enough to combat climate change.
11 Jul 14 - International cooperation and bold action are needed to avoid dangerous and irreversible climate disruption, says the Unired Nations.
11 Jul 14 - Europe's structural funding cash pool for energy efficiency and renewables projects has soared by 40 per cent to an estimated $NZ46 billion and could be used to broker a 2030 clean energy targets...
11 Jul 14 - * UN presents shopping list for 2015 climate deal * Electric 'Boris cars' are coming to London – how do they work in Paris? * European Court of Justice to hear UK air pollution case * Cities...
4 Jul 14 - For the world to achieve a sustainable transition by 2050, when the population will be more than nine billion, a significant adjustment is needed to the current patterns of consumption and production.
4 Jul 14 - France wants to ban single-use plastic bags by 2016, years ahead of a European directive. But replacing them with biodegradable packaging makes it equally problematic.
4 Jul 14 - * Besieged by the rising tides of climate change, Kiribati buys land in Fiji * Coal mine's rejection on global-warming grounds has major implications * NASA prepares to launch carbon tracking...
27 Jun 14 - Government policies that improve energy efficiency and public transport could increase global economic output by more than $1.8 trillion per year, says the World Bank.
27 Jun 14 - Concern is growing over widespread plastic waste that is threatening marine life – with conservative yearly estimates of $13 billion in financial damage to marine ecosystems.
27 Jun 14 - * May 2014 hottest on Planet Earth since 1880 * California earmarks a quarter of its cap-and-trade riches for environmental justice * US wind headed for dismal year as carbon emissions rise *...
27 Jun 14 - Preparations are well under way for a sustainability conference in Samoa on the challenges and opportunities of partnering with small island states.
20 Jun 14 - Australia's economy faces grave threats from climate change, but the greatest threat is if the country does not make a serious effort to reduce greenhouse gas emissions, says a new report.
---