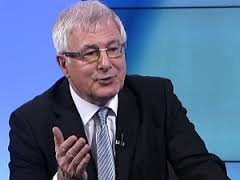 25 Aug 14 - David Parker, Russel Norman and Tim Groser will go head-to-head on climate policy next week.

25 Aug 14 - The vexing subject of freshwater quality will be debated in Hamilton next week.

25 Aug 14 - Britain's advertising watchdog has ruled that an advertisement for "clean coal" by the world's largest private sector coal firm, Peabody Energy, was misleading and should not be published again in its current form.

25 Aug 14 - This week Brisbane hosts the final meeting of the G20 Energy Sustainability Working Group before the main G20 summit in November, when government officials and energy experts from 20 of the most powerful countries in the world will discuss how the world governs energy.

25 Aug 14 - * World's largest tidal energy project gets £50m funding boost * 'Grand bargain' may secure enough support for Direct Action to pass Senate * Global climate inaction will mean economic turmoil for South Asia, warns bank * What would a fair UN climate change deal look like? * Environmentalists, business on collision course for putting cars on CO2 market

25 Aug 14 - The United Nations expects more than 300 initiatives to be announced next week at a major world conference in Samoa aimed at fostering partnerships with small island developing states.

25 Aug 14 - An effective treaty to reduce greenhouse gas emissions will probably remain elusive, according to a new research study, because the steps likely to win political agreement would be ineffective, while those that could produce results would be politically unfeasible.
---
25 Aug 14 - It doesn't take much to change a planet's climate – just a little shift in the Northern hemisphere glacial ice sheet and a bit more carbon dioxide in the atmosphere. After that, the response is rapid.
25 Aug 14 - It's tempting to view The Australian's latest broadside at the ABC as just another salvo fired between the nation's two biggest media organisations.
25 Aug 14 - It has been suggested that a recent fall in recycling rates in Britain is due to green fatigue, caused by the confusing number of recycling bins presented to householders for different materials.
25 Aug 14 - An international energy market watcher is predicting price rises in European carbon.
25 Aug 14 - A printer which reuses the same paper over again has won Toshiba two awards
25 Aug 14 - Climate change is gradually turning Spain into a fire zone – but it's also the change in the economic climate that is inflaming the situation.
22 Aug 14 - A very quiet day yesterday for spot NZUs, with the market settling at $3.80 on CommTrade. OMFinancial reports:
21 Aug 14 - The NZU market continues to drift on small volumes - last at $3.80. OMFinancial reports:
18 Aug 14 - Researchers have discovered that the world's energy needs could easily be met by harnessing the power potential of high-altitude winds.
18 Aug 14 - Cathay Pacific Airways is investing in American sustainable biofuel company Fulcrum Bioenergy as part of a drive to achieve carbon-neutral growth from 2020.
18 Aug 14 - A Texas judge has dismissed a million dollar lawsuit filed by a family who say their lives have been ruined by noxious emissions from oil and gas facilities near their home.
18 Aug 14 - * Corporate Australia in denial over climate change, says former coal executive * Korean businesses decry carbon trading plan * India deals blow to climate negotiations * Tuvalu PM says climate...
---