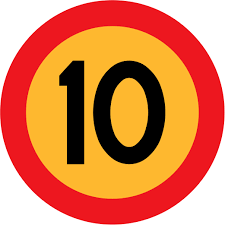 Monday - No 1: New Zealand has the longest carbon dioxide record in the Southern Hemisphere.

Monday - More than half the rivers of Asia, Africa and Latin America have become more dangerous in the past 20 years, with steep rises in organic and pathogen pollution.

Monday - After installing more wind and solar farms than anywhere else on the planet, China is ratcheting back the pace of growth in an industry that's helped lower the costs of green energy worldwide.

Monday - US president Barack Obama has signed a presidential memorandum establishing that climate-change impacts must be factored into the development of all national security-related doctrine, policies and plans.

Monday - Research has shown that models used by economists to calculate the effects of climate change policies can produce polar opposite recommendations.

Monday - European scientists have dug deep to dismiss once again the old argument that climate change might be a consequence of solar radiation rather than atmospheric chemistry.

Monday - Frustrated you can't see behind the headlines in the Carbon News daily newsletter? Take a FREE WEEK'S TRIAL subscription now and see the information your competitors are getting.
---
Friday - New Zealand will join an international market-based system to reduce aviation emissions, the Government has just announced.
Friday - Hopes that large amounts of planet-warming carbon dioxide could be buried in soils appear to be grossly misplaced, with new research finding that the ground will soak up far less carbon over the...
Friday - Can we really feed nine billion people? That's the estimated global population in the year 2050.
Friday - Waste crime is the new narcotics, according to the head of the UK Environment Agency, offering huge profits as the authorities race to catch up with the damage caused to society.
Friday - The social and economic impacts of climate change have already begun to take their toll – but most people do not yet know this.
Friday - A massive 2-gigawatt solar project is under development in China's Ningxia region. The $2.34 billion project will need about six million panels and will likely be the world's largest solar farm.
Friday - Entrepreneurs in China, Russia, Japan and South Korea have signed a memorandum of understanding which sets out plans to create an Asian renewable energy super grid.
Thursday - Barack Obama appealed for a scaling up of climate finance to reduce global inequality in his last speech to the UN General Assembly as US president.
Thursday - A new study says that achieving limits on temperature rise agreed at last year's Paris climate conference will require a massive switch to zero emissions electric-powered vehicles, coupled with the...
Thursday - Bank of America and Amalgamated Bank have vowed to completely power operations with renewable energy by 2020.
Thursday - Tokyo aims to introduce self-driving vehicles by the time the Olympic Games are staged there in 2020.
Thursday - Makers of a children's sunscreen marketed as "organic" have been warned by the Commerce Commission following a complaint from Consumer NZ.
---