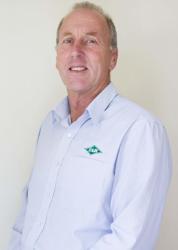 18 May 15 - Farmers must find ways of farming more sustainably while maintaining production, warns the Foundation for Arable Research.

18 May 15 - Labour Party climate changes spokesperson MEGAN WOODS on why the Government's forestry policies are failing:

18 May 15 - The new Tesla Motors factory being built outside Sparks, Nevada, was already on tap to produce 500,000 electric car batteries and become the largest battery factory in the world when chief executive Elon Musk announced last month it would also produce the potentially revolutionary home battery, the Powerwall.

18 May 15 - A race is on worldwide to harness the tides and waves for electrical power, with more than 100 different devices being tested by companies hoping to make a commercial breakthrough.

18 May 15 - Republican New Jersey governor and presidential hopeful Chris Christie briefly made news last week when he said that global warming is real and that "human activity contributes to it."

18 May 15 - Switching to a zero-carbon economy is more than just a dream, according to the World Bank. But costs will be high for countries that fail to act quickly.

18 May 15 - * China is on track for the biggest reduction in coal use ever recorded * Merkel calls for global emissions trading system * Tar sands still full speed ahead, but Canada promises emissions cuts * Renewable energy vital for internet lifestyles, says Greenpeace * Charlize Theron: Mad Max landscape awaits unless we tackle climate change
---
18 May 15 - Canada has been dubbed an international disgrace for its climate change policies, but now one of its major cities is aiming to be the greenest in the world by 2020.
18 May 15 - As temperatures soar to record heights, blame it on global warming − but only about three-quarters of the time. And when the rain comes down by the bucketful, you can attribute one downpour in...
18 May 15 - When the price of crude oil dropped from US$110 a barrel in mid-2014 to below US$50 by January 2015, there were fears that it would destroy the "green revolution".
18 May 15 - Economic modelling and its associated forecasts are always open to criticism, particularly when the results align with the predisposition of the modellers or their paymasters.
18 May 15 - Last week's Australian Budget is very disappointing in the broad area of environmental protection.
18 May 15 - The indoor swimming pools and air temperature inside the Aquarena in Geraldton are now heated using state-of-the-art geothermal technology as part of the Western Australian city's bid to go green.
18 May 15 - Foreign Minister Murray McCully and Cook Islands Prime Minister Henry Puna have officially opened solar arrays on the islands of Penrhyn and Manihiki this week, and marked the completion of the Cook...
11 May 15 - New Zealand could turn "green into gold" by capitalising on emerging clean technologies and showing leadership on climate change.
11 May 15 - SolarCity founder and chief executive ANDREW BOOTH argues for 100 per cent renewable electricity generation in New Zealand by 2025:
11 May 15 - Anchor is launching a new nationwide line of organic milk on the back of strong demand.
11 May 15 - Following the repeal of the carbon tax, the Australian Government has implemented its Direct Action climate policy, centred on the A$2.55 billion Emissions Reduction Fund.
11 May 15 - Climate change can be bad for a country's economic health. Absenteeism and lower productivity because of heat stress may have cost the Australian economy an estimated $6.2 billion in the year...
---