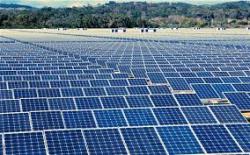 13 Apr 15 - Carbon dioxide levels might be soaring, and governments might be slow to reduce fossil fuel emissions and contain climate change, but the smart money could nevertheless be going into renewable sources such as wind and solar power.

13 Apr 15 - It's the most famous taxi in the world and a British icon, rivalling the Queen and red pillar boxes for global recognition. Now there's a battle to make London's black cabs greener.

13 Apr 15 - Environmental Protection Authority chief Rob Forlong is leaving.

13 Apr 15 - A state-of-the-art British plant designed to re-use spent nuclear fuel so as to cut greenhouse gas emissions is to close after years of what its critics call "commercial and technical failure."

13 Apr 15 - A taxic algae outbreak last year in Ohio's Lake Erie shut down the water supply for almost half a million people in Toledo and the surrounding suburbs.

13 Apr 15 - A new fishing method with the potential to revolutionise the New Zealand fishing industry, boosting earnings and improving sustainability is proving itself, says a government-industry joint venture developing the technology.
13 Apr 15 - * Former UN climate chief defends coal finance * US carbon emissions set to fall to lowest level in two decades * Bloomberg pours $30m more into fighting coal * Top development banks agree definition for climate finance * World mayors call for prompt action to fight climate change * Vancouver commits to run on 100% renewable energy
---
13 Apr 15 - Revival of traditional rainwater harvesting has transformed the driest state in India, and could be used to combat the effects of climate change across the world.
13 Apr 15 - Most world leaders seem to believe that economic growth is a panacea for many of society's problems.
7 Apr 15 - The United States' formal submission this week of its intended post 2020 climate target raises several questions for this year's global climate talks.
7 Apr 15 - BP's annual Energy Outlook report details the results from modelling of what it sees as the "most likely" energy scenario out to 2035.
7 Apr 15 - The United States is a nation where hunger and obesity go hand in hand. More than 17 million households struggle to put food on the table, and when they do, it's often high in fat and sugar because...
7 Apr 15 - Brazil's long-running drought could have the unexpected consequence of finally prompting one of the sunniest countries in the world to take solar power seriously.
7 Apr 15 - Connected agriculture – from farm to retail – has been promoted at an event in Brussels as the way to wean European agriculture off its addiction to chemicals, water and fossil fuels.
7 Apr 15 - One of renewable energy's more outspoken enthusiasts has delivered bad news for the prospects of developing ocean thermal energy. His prediction is that although the technology could work for a...
7 Apr 15 - Australian technology that harvests blast furnace waste and converts it into a new product to make cement is being trialled for commercialisation in China where 60 per cent of the world's iron waste...
7 Apr 15 - * Carbon floor price hike will trigger UK coal slowdown, say analysts * EU reaches tentative deal to cap food-based biofuels * One million green jobs projected by 2030 in China, EU and US *...
7 Apr 15 - The official target of limiting global warming to a 2C rise has been described by a senior scientist as "utterly inadequate" to protect the people most at risk from climate change.
7 Apr 15 - United States companies with energy-efficiency ideas in need of capital are heading to a new Dragons' Den-type deal room.
---