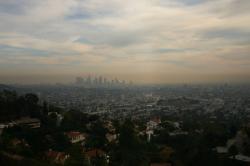 27 Jul 15 - The visit last week of 65 mayors to the Vatican to discuss climate change, among other things, reflects the central role of cities in debates that for too long took place only at the global and national level.

27 Jul 15 - Detailed soil maps of farms could reduce nitrate leaching and help to improve food production, a Lincoln University report suggests.

27 Jul 15 - Norway is hoping to become the "green battery of Europe" by using its hydropower plants to provide instant extra electricity if production from wind and solar power sources in other countries fade.

27 Jul 15 - Reforming fossil fuel subsidies could release enough money to finance universal access to water, sanitation, and electricity in many countries, as well as helping to cut global greenhouse-gas emissions, new research in Nature Climate Change suggests.

27 Jul 15 - Over the past two decades, scientists have developed ways to predict how ecosystems will react to changing environmental conditions.

27 Jul 15 - Between 2007 and 2013 emissions of carbon dioxide from fossil fuels burnt in the US fell significantly − by about 11% − and many analysts credited this to ac hange from coal to natural gas in electricity production.

27 Jul 15 - Just over a year ago, Australia concluded a unique public policy experiment. For the preceding two years and two weeks, it had put a price on a range of greenhouse gas emitting activities, most significantly power generation.
---
27 Jul 15 - The president of Ireland, Michael D Higgins, says the world needs a whole new economic framework to tackle the consequences of the warming caused by emissions of greenhouse gases.
27 Jul 15 - New Zealand's capacity to recycle construction, industrial and demolition material has been boosted.
27 Jul 15 - * Australia's dirtiest power station considers clean energy biomass burning option * Fresh negotiating text promises strong foundation for Paris Climate Summit * Startup bets e-scooters can...
27 Jul 15 - Friday closed on no volume. OMFinancial reports:
20 Jul 15 - New Zealand and Japan will work together on geothermal energy research.
20 Jul 15 - In the saga of mendacity that is the climate policy debate, no claim has been more audacious than the one now being told by the federal government about Australia's "success" in meeting its Kyoto...
20 Jul 15 - The Open Championship has returned to St Andrews, one of the world's oldest and most prestigious golf courses and one that has been recognised for its commitment to sustainability.
20 Jul 15 - Extreme storms and rising sea levels will threaten the existence of coastal cities worldwide, unless preventative action is undertaken.
20 Jul 15 - For the first time this United States summer, the nation's fleet of existing power plants will face limits on carbon dioxide emissions.
20 Jul 15 - Scientists say wind patterns altered by climate variability are costing airlines millions of dollars in extra fuel and flying time − and increasing CO2emissions.
20 Jul 15 - The risks of climate change are comparable to those posed by nuclear conflict, says a new report.
20 Jul 15 - If you think you're getting an unusually hard soaking more often when you go out in the rain, you're probably right.
---