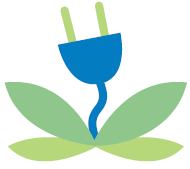 Monday - New Zealand could meet its Paris Agreement pledge without using foreign carbon credits and develop a $6 billion industry at the same time, says the Bioenergy Association.

Monday - Auckland University is now under pressure from students at US university Yale to get out of fossil-fuel investments.

Friday - The Government must cancel all surplus carbon units it's sitting on in 2020 as part of ratifying the Paris Agreement, says the group that wrote the Climate Cheats report.

Friday - Federated Farmers has surprisingly little to say about the Paris Agreement – and that's possibly a good sign for the climate.

Friday - A group of twenty-somethings has fronted up to hardened politicians and told them not to worry, they're drafting a Zero Carbon Act for them.

Friday - New Zealand is among more than 100 countries calling for an early phase-out of use of the potent greenhouse gas hydroflourocarbon – which could be a challenge, because this country's use of it appears to be rising.

Thursday - A host of countries has ratified the Paris Agreement overnight, pushing the climate change treaty past one of the thresholds that need to be met to bring it into force.
---
Thursday - New Zealand is considering its position on international plans to reduce the aviation industry's impact on the climate.
Thursday - The Government is doing it again – claiming to have introduced the Emissions Trading Scheme when it actually voted against it.
Wednesday - Carbon could be $60 a tonne by 2030, boosting renewables and fuelling a drive toward energy efficiency, a new report shows.
Wednesday - Ukraine – the source of many of the low-value carbon credits that have so embarrassed the New Zealand Government – is the latest country to ratify the Paris Agreement.
20 Sep 16 - New Zealand needs 1.2 million light electric vehicles on the road by 2030 to meet its Paris Agreement emissions reduction target, a report shows.
20 Sep 16 - Government departments are so cash-strapped they can't afford to buy electric vehicles, the transport minister says.
19 Sep 16 - One of the Government's support parties is promising to do what Treasury advised and what the Government has refused to do – offer cash to anyone buying electric vehicles.
16 Sep 16 - New Zealand's reported greenhouse gas emissions have fallen drastically.
16 Sep 16 - New Zealand's greenhouse gas emissions from agriculture continue to climb.
16 Sep 16 - Just 4.6 million NZUs came into the Emissions Trading Scheme last year, new Government figures show.
16 Sep 16 - Rail will continue to out-perform road transport when it comes to climate change, regardless of whether it's using electric trains or not, KiwiRail says.
15 Sep 16 - Government suggestions that improved fuel efficiency will get New Zealand's transport emissions under control are nonsense, an expert says.
---