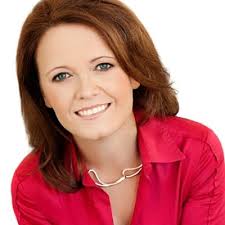 Monday - New Zealand could have 100 per cent renewable electricity generation within a decade if the Tiwai Point aluminium smelter closed.

Monday - Former Finance Minister David Caygill is to chair the BusinessNZ Energy Council Ė a group of energy companies whose mission is to secure a sustainable energy future for New Zealand.

Monday - The state of New Zealandís freshwater quality and who is to blame will be debated in Hamilton next week.

27 Jul 15 - A strong carbon price, better urban planning, a climate commission and systematic assessment of how government policies affect climate change would help New Zealandís transition to a low-carbon economy, Treasury says.

27 Jul 15 - Prime Minister John Key has rejected calls for cross-party agreement on climate change policy.

20 Jul 15 - High transaction costs and a lack of liquidity mean that the Lake Taupo Nitrogen Trading Market isnít working as well as it could, researchers say.

20 Jul 15 - New Zealand wants the next global climate change agreement to treat biological gases treated differently from other greenhouse gases.
---
20 Jul 15 - The packaging sector and the Government are working together to find a way to recycle supermarket bags and other soft plastic.
13 Jul 15 - New Zealand could be in trouble with its post-2020 emissions reduction target if the world doesnít allow us to continue to use creative accounting to meet our obligations, international scientists...
13 Jul 15 - Treasuryís advice that the Government should stop propping up KiwiRail because it is too expensive fails to take into account the carbon cost of transporting freight by rail.
13 Jul 15 - Fewer businesses are taking action on greenhouse gases than two years ago, Waikato Universityís latest sustainability report shows.
13 Jul 15 - Major changes will need to be made to the Emissions Trading Scheme if New Zealand wants to meet its just-announced post-2020 emissions reduction target.
13 Jul 15 - The Government is ignoring the potential for emissions reduction from renewable heat energy, the Bioenergy Association says.
13 Jul 15 - Climate Change Minister Tim Groser is off to climate talks in Paris, Luxembourg and Dublin.
13 Jul 15 - Finance Minister Bill English is heading to China Ė but he has no plans to discuss that countryís moves into carbon trading.
13 Jul 15 - Figuring out how carbon units from different jurisdictions relate to each other is one of the biggest challenges facing the emerging global carbon market.
13 Jul 15 - Climate change will make cats more of an environmental problem in New Zealand, new research suggests.
13 Jul 15 - A United States company with operations in New Zealand has been granted a second patent on break-through hydrogen technology.
8 Jul 15 - The 2030 emissions reduction target announced yesterday will damage New Zealandís credibility at this yearís Paris climate talks, says the man who negotiated for us in Kyoto.
---