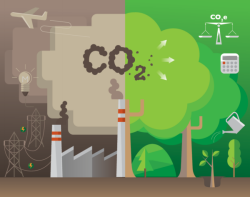 Thursday - The entire formula used to calculate how free many free carbon credits heavy emitters receive might be overhauled before the end of the year.

Thursday - Ten years ago, a company behind plans for a tidal-power station on the Kaipara Harbour was warning that New Zealand was falling behind on clean-power development.

Thursday - Parliament's Environment Committee is discussing changes to the Emissions Trading Scheme today, as well as the annual reports of the Environmental Protection Authority and Predator Free 2050.
Wednesday - Z Energy is moving into the offsetting business – for free.
Wednesday - Money towards another 110 electric-vehicle-charging stations has been announced this morning, bringing the number of Government-funded stations to more than 1000.
Wednesday - Buses in downtown Auckland are going electric.

Wednesday - Ten years ago, Australia was being criticised for a $60 billion, 10-year deal to supply 30 million tonnes of coal a year to run China's coal-fired power stations.
---
Wednesday - Applications for the Government's Low-Emission Vehicles Contestable Fund open today, with secure parking for electric bikes eligible for the first time.
Tuesday - Air New Zealand's greenhouse gas emissions are rising faster than its emissions-reduction schemes are coping with, a new paper shows.
Tuesday - Ten years ago, aggregated bundles of New Zealand forestry credits were finding ready buyers overseas.
Tuesday - Greater Wellington Regional Council's environment committee meets today to set environmental priorities.
Monday - Greenhouse gas emissions from the Marsden Point oil refinery have fallen 20 per cent as a result of a deal exempting the refinery from the Emissions Trading Scheme, the company says.
Monday - Fewer than five per cent of the written questions to Government ministers lodged this year are about climate change.
Monday - Ten years ago, members of John Key's Cabinet were asking business leaders for information on climate change.
Monday - Cambridge University economist Professor Sir Partha Dasgupta will give a public talk in Wellington tomorrow on the economics of biodiversity (5.30pm-7pm, Lecture Theatre 1, Rutherford House, 23...
14 Feb 20 - Tension is building over the allocation of free carbon credits to trade-exposed heavy emitters.
14 Feb 20 - Climate change was on the lips of the leaders of two of the five parties in Parliament when it resumed this week.
14 Feb 20 - The Government is considering introducing new rules to govern the use of inhibitors in agriculture to avoid a repeat of the 2013 DCD trade disaster.
14 Feb 20 - Ten years ago, Korea was floating plans for a carbon tax. In 2015, it introduced an emissions trading scheme, which now covers 591 large emitting-companies.
---