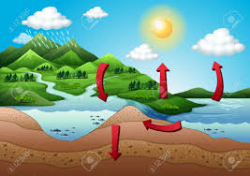 Today 10:00am - Harvesting power from naturally evaporating water could become a new form of renewable energy, according to an American study.
Monday - Countries with large quantities of waste from forestry, manure or straw from farms are now looking for economic ways to turn them into forms of renewable energy.

20 Sep 17 - Finance for electrification of developing countries is flowing at less than half the rate needed to achieve the global goal of universal access by 2030.

13 Sep 17 - Large blocks of silicon storing wind and solar power as heat are the latest innovation in the battle to replace all fossil fuels with renewable energy.

8 Sep 17 - New Zealand is burning more oil than ever, despite pledges to cut greenhouse gas emissions.

1 Sep 17 - If we are to have any real chance of avoiding catastrophic climate change, it is not enough to reduce our emissions; we must put the process into reverse.

29 Aug 17 - More than 70 per cent of the countries in the world could run entirely on energy created by wind, water and solar by 2050, according to scientists.
---
28 Aug 17 - A pollution-free world driven by renewable energy is possible, say scientists with a plan for a fossil fuel phase-out for 139 countries.
28 Aug 17 - For years, optimists have talked up carbon capture and storage as an essential part of taking emissions out of electricity generation.
8 Aug 17 - A new study finds 6.5 per cent of global GDP goes to subsidising dirty fossil fuels. That's more than $5 trillion a year.
7 Aug 17 - Solar has become the world's favourite new type of electricity generation.
7 Aug 17 - Hopes of a nuclear revival to combat climate change have been dashed as another prestige project runs into trouble.
3 Aug 17 - Tesla and wind farm developer Deepwater Wind are teaming up to create the world's largest project that combines an offshore wind farm with large-scale electricity storage.
19 Jul 17 - Redundant North Sea energy workers are being offered free football tickets to build revolutionary new electricity storage systems.
18 Jul 17 - Biofuel use needs to increase to help to fight climate change as liquid fuels will be needed by aircraft and ships for many decades to come, finds a new report requested by the UK government.
14 Jul 17 - Using wood instead of coal to provide industrial heat would cut New Zealand's greenhouse gas emissions by 460,000 tonnes and save more than $11 million a year in carbon credits, a new report says.
11 Jul 17 - A mere 25 fossil fuel producers have accounted for just over half of global greenhouse emissions emissions in the past three decades, a new report says.
30 Jun 17 - research can help to produce guidelines to reduce the risks associated with fracking, but ultimately it makes no sense to talk of fracking being entirely safe.
29 Jun 17 - The Government needs to put its new energy efficiency strategy into place – and State-owned operations are the place to start, says the Bioenergy Assocation.
---