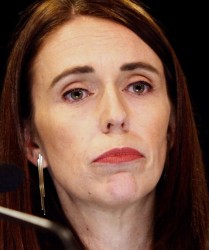 Wednesday - Prime Minister Jacinda Ardern agrees with farmers that greenhouse gas emissions from agriculture should be managed at a farm level.
Wednesday - Ten years ago, doctors were warning that a "weak" response to the climate crisis would be catastrophic for public health.

Tuesday - The Government is putting $10 million into breeding cows that produce more milk and fewer greenhouse gases and can withstand heat.
Tuesday - Ten years ago, associate climate minister Tim Groser, bound for climate talks in New York, was optimistic the rest of the world was starting to "get" New Zealand's argument that something would have to be done about agricultural emissions and that harvestable forests can be used to offset emissions.

Monday - New Zealand had the opportunity a decade ago to adopt the type of agricultural emissions pricing regime for which farmers are now fighting.

Monday - The farming industry is upping pressure on the Government for its own emissions-pricing regime.

Friday - New Zealand agriculture can be carbon-neutral but it is slipping behind developments in Ireland, former Speaker, UK ambassador and agricultural scientist Sir Lockwood Smith says.
---
Friday - Wellington is the new Paris of the South, according to the latest cities' liveability index.
Friday - Ten years ago, the National Government announced a deal with the Maori Party that led to the gutting of the Emissions Trading Scheme.
12 Sep 19 - ANYTHING in the zero-carbon bill that MPs can't agree on should be referred to the new climate commission, Parliamentary Commissioner for the Environment Simon Upton has told MPs.
12 Sep 19 - Extra demand for electricity as the country's economy decarbonises needs to be co-ordinated if the system is to cope, MPs have heard.
12 Sep 19 - Ten years ago, French President Nicolas Sarkozy announced a carbon tax to "save the human race" from global warming.
11 Sep 19 - The move to new forestry carbon accounting rules will earn the Government $7 billion over the next 30 years.
11 Sep 19 - Ten years ago, New Zealand businesses were being advised not to get caught without enough carbon credits to cover unexpected events, like extra sales.
10 Sep 19 - Because of climate change, the country's six largest hydro power schemes should be exempt from rules requiring minimum water levels in rivers, the Government says.
10 Sep 19 - Ten years ago, cities were being touted as a major way to store carbon.
9 Sep 19 - The Government is refusing to release six documents relating to farming and the Emissions Trading Scheme.
9 Sep 19 - Environmental taxes such as carbon pricing don't necessarily slow economic development, researchers say.
9 Sep 19 - New Zealand climate scientist Professor Jim Salinger and United States meteorologist Professor Jose D Fuentes explain why they've told the Government to be much harder on methane emissions than it is...
---