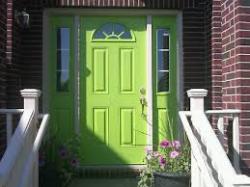 21 Sep 15 - World Green Building Week this week is a chance to get inside some of our best sustainable buildings.
7 Sep 15 - The finalists for this year's Sustainable Business Network Awards have just been announced.
31 Aug 15 - FIONA STEPHENSON explains how businesses can build brand loyalty by effectively telling their sustainability stories, and gives a sneak preview of Project NZ: Telling Good Stories.

15 Jun 15 - Anyone working on climate change problems they want to brainstorm should be at this weekend's Climathon in Wellington.
25 May 15 - Want to see eco-friendly business growth strategy in action? Be at Waikato University next Monday.
2 Feb 15 - Waikato University experts on sustainability will come together later this month.

15 Dec 14 - Local authorities are out to halve the energy and cost involved in lighting public roads.
---
13 Oct 14 - Using Smart Grid technology to empower electricity consumers will be the subject of a talk at Auckland University this evening.
29 Sep 14 - Research showing how many New Zealanders want their retirement funds invested in sustainable businesses will be unveiled next month.
25 Aug 14 - The vexing subject of freshwater quality will be debated in Hamilton next week.
11 Aug 14 - Can we achieve our goals for GDP and export growth and maintain our green brand?
9 May 14 - The construction industry is being challenged to learn more about sustainable buildings.
11 Apr 14 - The role of small countries in leading climate policy will be discussed in Wellington on Monday.
8 Nov 13 - New Zealand has had few leaders on sustainable business since the Global Financial Crisis, says an academic who's researched the subject.
20 Sep 13 - The likely sea level rise from melting polar ice needs to be seriously considered in the rebuild of Christchurch, a University of Canterbury expert says.
20 Sep 13 - What is it with carbon?
13 Sep 13 - Energy efficiency, generating energy from waste, and solar energy are three of the major opportunities for New Zealand businesses wanting to invest sustainability, says Grant Thorton national...
6 Sep 13 - AUT University has been named as a finalist in the carbon reduction category for the Green Gown Awards Australasia, the only university in New Zealand to be recognised in this category.
9 Aug 13 - New Zealand's leading sustainable businesses will come together to identify practical ways of future-proofing our clean, green economy at the Transforming Business conference in Wellington next month.
---