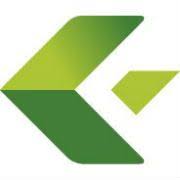 17 Feb 21 - The country's largest building company says emissions have returned to normal in the wake of the covid-19 pandemic shutdown.

16 Feb 21 - Bill Gates exudes optimism in discussing the world's ability to tackle climate change – until he hits on manufacturing. About that, he is worried.

5 Feb 21 - An American company is experimenting with replacing coal with electrons to produce emissions-free steel.

26 Nov 20 - One of New Zealand's largest emitters has made it on to the Dow Jones Asia-Pacific Sustainability Index.

24 Nov 20 - From the street, you wouldn't be able to tell a net-zero or passive house from any other recently built home. Even from the inside, the only visible clues are thick walls and deep windowsills. Only if you looked at the utilities bill would you know.

13 Oct 20 - Luxembourg company ArcelorMittal produces more steel than any other company. It is also taking a leading role in developing technologies to reduce carbon dioxide emissions from steel-making.

4 Sep 20 - Unilever says it will invest €1 billion eliminating fossil fuels from its cleaning products.
---
2 Sep 20 - Global production of zero-emissions steel has taken a massive step forward, with a world-leading Swedish project completing the construction of a world-first fossil-free steel pilot plant in Luleå,...
25 Aug 20 - Scientists have developed a method to 3D-print greener buildings using local soil that they say has the potential to revolutionise the construction industry.
9 Jul 20 - One of New Zealand's biggest greenhouse gas emitters is closing operations in New Zealand, potentially cutting the country's missions by more than 1.5 million tonnes a year.
6 Jul 20 - New Zealand's only cement producer is calling on local and central authorities to help it persuade the construction sector to accept lower-emissions cement.
6 Jul 20 - The Environmental Defence Society is taking the operator of the Bluff aluminium smelter – one of the country's largest emitters of greenhouse gases - to court over waste dumped in the old paper mill...
12 Jun 20 - Government decisions that have pushed carbon prices up 28 per cent in eight days of trading must be reversed, says the minerals industry.
26 May 20 - Bricks, concrete and other construction materials could one day be made from recycled PVC, waste plant-fibre or sand, thanks to a remarkable new kind of rubber polymer.
24 Apr 20 - Free carbon credits could be worth $18 million a year for the Marsden Point oil refinery and in some years be the difference between profit and loss, Treasury says.
22 Apr 20 - Bringing the Marsden Point oil refinery into the Emissions Trading Scheme could cost taxpayers money, Cabinet has been told.
4 Mar 20 - Heavy industry is calling for a slowing of the Government's climate programme in the face of what it says are dangerous errors in officials' advice.
4 Mar 20 - Researchers in Japan have revealed that discarded concrete can be strengthened with the addition of wood waste.
5 Feb 20 - The minerals industry says linking plans for a new tailings dam at the Martha gold mine to climate change is absurd.
---