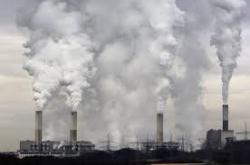 Monday - Scientists are calling for rapid cuts in the use of fossil fuels in the wake of data out today showing we have almost used up our fossil-fuel credit.

Monday - New Zealandersí support for a shift to a sustainable economy is growing, according to new research from Colmar Brunton.

Monday - New Zealanders are taking their cue on climate change from the Prime Minister, says social trends researcher Jill Caldwell.

Monday - Some of New Zealandís largest companies and organisations have signed up to a new international movement on sustainable business.

Monday - When Kiwibank wanted to know how to move beyond the first stage of being a sustainable business, it asked a bunch of 10-year-olds.

Monday - Manawatu-Whanganui region farmers have spent an average $110,000 each over the past five years on measures to protect the environment, according to a Federated Farmers survey.

16 Sep 14 - By editor ADELIA HALLETT.- Voters in this weekendís general election face a simple choice when it comes to climate change Ė you either believe it is a real and massive problem requiring transformation of the economy, or you donít.
---
16 Sep 14 - Farmers could have access to low-methane-emitting sheep as early as 2016.
16 Sep 14 - Clean-tech start-ups are showing interest in a new crowd-funding platform for business.
8 Sep 14 - The Government has locked horns with one of New Zealandís leading business people over climate change and the new economy.
8 Sep 14 - Every member of the Horizonís Regional Council that worked on the controversial One Plan has left amid allegations of political interference in implementing the ground-breaking environmental rules.
8 Sep 14 - New Zealand should be knocking on Chinaís door now if it wants to exploit huge potential from that countryís apparent determination to put a national emissions trading scheme in place in 2016, says a...
8 Sep 14 - New Zealand is in danger of seeing its plans to be a leader of the new technology go the same way as our last Americaís Cup challenge, says clean-tech investor Nick Gerritsen.
8 Sep 14 - Renewable energy sectors are joining forces to promote New Zealandís clean-energy credentials as a new international industry.
8 Sep 14 - New Zealand has the lowest carbon prices in the world, the World Bank says.
1 Sep 14 - The one-for-two deal that halves emittersí carbon liabilities would be scrapped by a Labour government.
1 Sep 14 - New Zealand First supports an iwi leadersí bid to raise carbon prices.
1 Sep 14 - Forest owners are welcoming the reinstatement of the Afforestation Grant Scheme Ė but say that lifting carbon prices would reverse deforestation overnight.
1 Sep 14 - Negotiating a global agreement to replace the Kyoto Protocol at climate change talks in Paris next year is critical to the survival of society, a visiting Nobel Prize-winning scientist says.
---