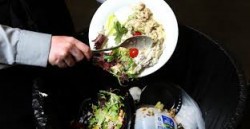 Thursday - Construction of New Zealandís first large-scale waste-to-biogas plant shows the country could eliminate greenhouse gas emission caused by food rotting in rubbish dumps, the Bioenergy Association says.

Thursday - Spot NZUs opened at $33.70 bid and $34.50 offered on CommTrade this morning, after last fixing at $33.95

Thursday - The Reserve Bank Bill is scheduled to have its first reading today.

Thursday - Ten years ago, the operator of the Huntly coal-fired power station was predicting a fall in greenhouse gas emissions from its operations.

Wednesday - New Zealand's greenhouse gas emissions could be about a fifth lower this year than last year because of covid-19, an international science consortium says.

Wednesday - Fonterra favours wood over electricity for reducing emissions from its South Island plants.

Wednesday - Ten years ago, South Africa was looking at a 100-rand-per-tonne carbon tax. A tax finally came into law last year.
---
Wednesday - Submissions on proposals to introduce a permitting system for the trade in mercury and to ban mercury from batteries, switches and relays, lamps and other equipment close today.
Tuesday - The Government is being told banks should toughen up on lending for properties vulnerable to sea-level rise and flooding.
Tuesday - Pumped-hydro, a "blind" focus on renewable electricity instead of cutting emissions from all energy systems, and the closure of the Tiwai Point aluminium smelter are all on the agenda at this year's...
Tuesday - Spot NZUs opened at $34 bid and $34 offered this morning after last fixing at $34.05.
Tuesday - THE COLOUR of the new Scott Base may not be decided, but one thing is clear Ė the building will be green.
Tuesday - Ten years ago, Might River Power was looking for landowners willing to do deals on forward carbon.
Tuesday - Itís valedictory season for retiring MPs as the 52nd Parliament draws to an close; saying their farewells today are Labourís Clare Curran, Ruth Dyson, Ian Lees-Galloway and Raymond Huo, as well as...
Monday - The Reserve Bank should be required to take climate change into account when assessing threats to the insurance industry, the finance minister says.
Monday - The 52nd Parliament sits this week for the last time, before being dissolved on August 12.
Monday - The United States was being warned it faced the prospect of 6.7 million Mexican climate-change migrants flooding its borders as warming temperatures caused crops to fail.
31 Jul 20 - Spot NZUs are through $34 as they continue to smash records.
31 Jul 20 - Today is the last day for submissions on new air-quality standards to reduce the amount of small particulate matter New Zealanders breathe.
---