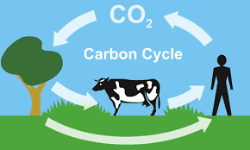 Today 9:00am - No 5: Why are scientists are so sure that the warming is human-induced?

Thursday - No 4: The poles are warming twice as fast as the rest of the planet.

Wednesday - No 3: The year 2015 was the warmest on record, but the last record cold year was more than a century ago, in 1909.
Tuesday - No 2: Ninety-three per cent of the heat from humans' global warming has gone into the ocean, along with 25 per cent of the carbon dioxide.

Tuesday - During the past decade, American scientist Joel Harper has spent nearly a year of his life on the Greenland ice sheet to study how meltwater impacts the movement of the ice.

Monday - No 1: New Zealand has the longest carbon dioxide record in the Southern Hemisphere.

Monday - Research has shown that models used by economists to calculate the effects of climate change policies can produce polar opposite recommendations.
---
23 Sep 16 - Hopes that large amounts of planet-warming carbon dioxide could be buried in soils appear to be grossly misplaced, with new research finding that the ground will soak up far less carbon over the...
23 Sep 16 - The social and economic impacts of climate change have already begun to take their toll – but most people do not yet know this.
21 Sep 16 - A technology that could in theory catch 90 per cent of carbon dioxide from coal-fired power stations has been patented by US government scientists.
20 Sep 16 - An environmentally friendly bioadhesive labelled a gamechanger for the wood panel industry has been named Biotechnology of the Year.
8 Sep 16 - As we head into the Anthropocene epoch, we often stand accused of inadvertently running "global experiments" through our effects on wildlife, food chains, landscapes and the climate.
7 Sep 16 - A membrane invented in Auckland and worth more than its weight in gold could drastically change biogas production.
7 Sep 16 - Allergic diseases already cause misery for hundreds of millions of people, with serious implications for public health budgets in both developed and developing countries.
7 Sep 16 - Not many years ago, global health advocates bemoaned the fact that it took decades for life-saving vaccines to become widely accessible in poorer countries. This resulted in the unnecessary deaths of...
30 Aug 16 - Humanity's impact on the Earth is now so profound that a new geological epoch – the Anthropocene – needs to be declared, according to an official expert group.
30 Aug 16 - German scientists have just issued a financial weather forecast that in a world of unmitigated climate change, the financial losses for the US per hurricane could triple, and annual losses due to...
29 Aug 16 - Black carbon – soot particles that absorb sunlight, spread by fossil fuel combustion – are thought to accelerate the thinning of the glaciers of Himalaya and Tibet. Scientists have just identified...
24 Aug 16 - Scientists have just been presented with new evidence on how tropical clouds' climate impact affects rates of global warming, and therefore need to be factored into computer simulations of climate...
---