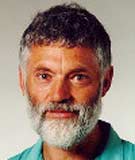 Friday - Forty years ago, Dr John Abrahamson made a discovery that is exciting modern hybrid car makers.

Friday - Plantation forests could prove a valuable site for native forest regeneration.

Friday - Europe's plan to decarbonise its economy by 2050 could be turned on its head at a high-level meeting today.

Friday - The world will run out of fresh water unless greater efforts are made to reverse current trends, the United Nations warns.

Friday - The European Parliament has approved a non-binding resolution calling for a mandatory EU-wide share for renewables for 2030, but failed to set the target in the 40-45 per cent range.

Friday - New research shows that the vast majority of scientists believe in anthropogenic climate change.
Friday - The revenue from increased petrol taxes should be spent on public transport, the Green Party says.
---
Friday - Transport Minister Gerry Brownlee says that building more roads is good for the environment.
Friday - Some South Island farmers have rallied to improve their environmental practises and protect their land and waterways.
17 May 13 - The Government will cut funding of its Resource Management Act advice services, the Environmental Defence Society says.
17 May 13 - Todd Energy has taken control of the company behind plans for a tidal energy plant on the Kaipara Harbour.
17 May 13 - Climate change commentator and the United Kingdom's former Government chief scientific adviser, Sir David King, will give lectures at all three of Massey University's campuses later this month.
17 May 13 - Businesses promoting solar power, energy efficiency and electric cars will strut their stuff in Christchurch this weekend.
17 May 13 - Cannabis should be legalised for the sake of the environment, says the Aotearoa Legalise Cannabis Party.
17 May 13 - New appointments to the Environment Court were announced this week.
17 May 13 - South Korea is preparing to introduce the world's most ambitious emissions trading scheme, potentially paving the way for carbon costs as high as $90 a tonne for many of the country's key industries.
17 May 13 - It's time for China to adopt tighter laws and more regional efforts to fight air pollution through market mechanisms such as the carbon trading system, says an American expert.
17 May 13 - A stepped-up coordinated response is needed to fend off the impacts of climate change after the world's carbon-dioxide concentrations surpassed their highest level in four million years, says the...
17 May 13 - Europe faces a 'lost decade' of climate and energy policy inaction between 2020-2030, says a new report.
---