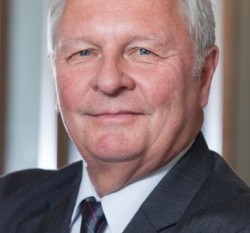 Wednesday - Environment Court head Judge Laurie Newhook will oversee the resource consent fast-tracking process under special covid-19 recovery legislation.

3 Jul 20 - Unprecedented border closures and the domestic lockdown have paralysed New Zealand's $40.9 billion-a-year tourism industry. In the process, the vulnerability of the sector to external shocks and the tenuous nature of tourism employment have been exposed.

3 Jul 20 - Parliament is taking a break for the school holidays and will next sit on July 21.

1 Jul 20 - Carbon prices are back in record-price territory, with spot NZUs trading above $32 on CommTrade and Carbon Match.

29 Jun 20 - The bioenergy industry is calling on the Government to prevent the closure of New Zealand's only oil refinery, saying its loss will damage the country's ability to cut greenhouse gas emissions.

25 Jun 20 - New Zealand will take the proposed ground-breaking Agreement on Climate Change, Trade and Sustainability to the table in trade talks with the United Kingdom.

25 Jun 20 - Scientists analysing end-of-summer snowline survey photos say that in three years, 13 million cubic metres of ice – equivalent to the amount of water drunk by New Zealanders over that time - were lost from just one South Island glacier.
---
24 Jun 20 - Everyone knows the basics of keeping pollution out of the environment: reduce, reuse, recycle. But recent research on the way people do their laundry adds a new wrinkle to that decades-old mantra.
22 Jun 20 - A powerful public-private lobby group – including the head of the Ministry for the Environment – wants money generated by the Emissions Trading Scheme put into a $2 billion fund to help companies to...
22 Jun 20 - Capital markets have consistently devalued the natural world, displaying "staggering ignorance over decades" as they have profited from exploiting it, says the head of Air New Zealand's...
19 Jun 20 - By GAVIN EVANS | New funding deals New Zealand Green Investment Finance is working up will show a variety of low-carbon benefits from a range of sectors, chief executive Craig Weise says.
18 Jun 20 - A report on the global dairy industry hugely overstates Fonterra's carbon footprint, the New Zealand co-operative says.
18 Jun 20 - New Zealand has its own version of Boaty McBoatface – Sparky the tugboat.
16 Jun 20 - Large-scale reforestation projects such as New Zealand's One Billion Trees programme are under way in many countries to help to sequester carbon from the atmosphere.
10 Jun 20 - Primary industries are responsible for the largest share of New Zealand's greenhouse gas emissions while making the smallest contribution to the country's wealth, the latest environmental/economic...
9 Jun 20 - The amount of greenhouse gases being released in the Wellington region has fallen over the past two decades, in contrast to the country's performance as a whole, a new report shows.
5 Jun 20 - By ADELIA HALLETT | This week's political action has seen carbon prices surging forward again.
29 May 20 - The Government is talking to the External Reporting Board about developing the system for compulsory disclosure of climate risk to businesses.
29 May 20 - Whether the Government will go ahead with plans to lift the maximum carbon price this year could become clear next week.
---